Lord, What Would you have me do in 2022?
"As he journeyed, he came near Damascus, and suddenly a light shone around him from heaven.  Then he fell to the ground, and heard a voice saying to him, "Saul, Saul, why are you persecuting Me?" (Acts 9:3-4).
Saul must have been devastated and heartbroken to hear this question from heaven. After all, he had spent his entire life trying to please heaven. Having studied theology and law under some of the best professors of his day, he had devoted his life to defending the faith against heretical views, dragging the supposed enemies of God (Christians) before the judicial authorities. But it took an experience from heaven to see that all this time he had been in error. Therefore, Saul asked two important questions:
   

"Who are You, Lord?"

   

"What would you have me do, Lord?"
I believe that these are the questions we should ask in 2022.
Just as Jesus told Saul: "Arise and go into the city, and you will be told what you must do," I believe that he is telling us today, "Arise and go to the Society of Christian Scholars, and you will be told what you must do in the university." The university is one of the most influential places on earth and we are among the privileged few called by God to minister there, wrestle with ideas and influence the cultures of the world. We can fulfil this mission effectively if we come together under the platform of the Society of Christian Scholars.
Joining the Society is a good first step, but we can do a lot more to make a difference in the world, using the Society's resources and networks. Perhaps God is urging you to invite two scholars to your office to share a cup of coffee once every month. If this is what God is stirring in your spirit, please do so. That little step may be all that God wants you to take in 2022. The greatest achievements of life usually begin with just one little step. When we ask, "Lord, what would you have me do in 2022?" perhaps the answer will be "Arise and take one little step."
May God help us to take that step. Happy new year!
Osam Temple
Society Executive Chair
Society Member Contributes to STEM Education in Ghana and Beyond
Dr. Heather Beem began developing the Practical Education Network (PEN) with a team of fellow students and others while earning her PhD in Mechanical Engineering from the Massachusetts Institute of Technology (MIT). Under Dr. Beem's leadership as founder and CEO, PEN works with science teachers to develop low-cost, hands-on activities for their classrooms. It is empowering teachers in Ghana and around the world to engage their students in hands-on science within the structure of traditional education programs. 
In November, PEN won a prestigious Digital Innovation Challenge 2021 prize from the United Nations Office for South-South Cooperation and the International Telecommunications Union. This is PEN's second global award from the United Nations and its latest in a long line of prizes!  
Pray for Dr. Beem. Pray also that myriads of other believing scientists will blossom under her leadership and influence generations to come.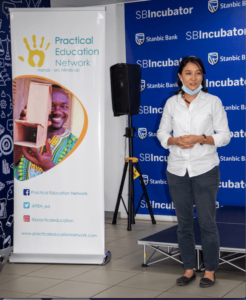 Webinar: Faith-Integrated Being, Knowing, and Doing 
by Sarinah Lo (Indonesia)
Most studies of the integration of faith and learning focus on cognitive aspects and are conducted in North American contexts. In contrast, Dr. Sarinah Lo focuses her empirical research on the integration of faith and learning in a holistic manner that encompasses faith-integrated being, knowing and doing, not just thinking. She studies Christian faculty in the context of Indonesian higher education contexts.
On Thursday, 20 January 2022 at 1400 UTC/GMT, Dr. Lo, Program Director for Graduate Education at Bandung Theological Seminary in Indonesia, who has spent 25 years in teaching and educational administration, will discuss the findings of her study of Christian faculty in Indonesia and their understanding of integrating faith into their various disciplines.
Dr. Lo concludes that Christian faculty members in Indonesia need to be equipped with biblical-theological and philosophical foundations, educational theories and practices, critical reflective practices, and a structure of support which includes personal growth, a community of believers and a community of academics. In preparation for the webinar, we encourage you to read the introduction to her book Faith-Integrated Being, Knowing, Doing (Langham, 2020) as well as her Special Book Feature by the International Network of Christian Higher Education.
Webinar: Indoctrination, Liberal Education, and Evangelism in the University Classroom 
by Elmer Thiessen 
Christian professors in pluralistic universities who are open about their Christian convictions in the classroom are likely to be accused of indoctrinating students. Indoctrination is typically understood as being the opposite of a liberal education, and thus an immoral form of teaching. How might Christian professors respond in such circumstances?
On Thursday, 17 February 2022 at 1400 UTC/GMT, Prof. Elmer Thiessen, retired professor of philosophy at Medicine Hat College in Alberta, Canada, will contend, drawing upon his own teaching experiences, that neutrality in the classroom is impossible, but that professional and ethical constraints limit what should be done by way of evangelizing students in the classroom. The purpose of this webinar, is to help Christian professors think about what they are doing in the classroom as they seek to both educate students and live out their Christian faith.
In preparation for this webinar, read through the introduction and chapter 9, "Evangelism in Professional Life: The Academy," of his book The Scandal of Evangelism: A Biblical Study of the Ethics of Evangelism (Cascade, 2018) or this review of the book.
You won't want to miss this provocative and thought-provoking discussion!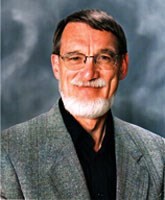 Society Updates and Opportunities
Two New EBSCO Research Databases Added!
Many thanks to all those who took the recent EBSCO database survey. Combining these responses with EBSCO usage data, we are pleased to announce next year's EBSCO database offerings as follows: 
Humanities Source; 

Religion and Philosophy Index; 

Psychology and Behavioral Sciences Index; 

SOC Index; 

Leadership Management Source; and 

Education Source. 
Be sure to enhance your research by taking advantage of these EBSCO resources! We appreciate your input!
Looking for a Place in the Society to Serve? 
Would you like to curate high-quality resources made available to Society members through the Library? We're looking for someone with expertise in systematic theology, philosophical theology or historical theology who would fill the role of library curator, evaluating resources for the 'Theology and the Academy' section. If you're interested, please send your CV to Dr. Stephen Garrett at sgarrett@SocietyofChristianScholars.org.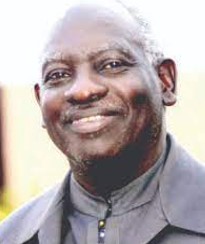 Prof. Turaki (Nigeria) Encourages Spiritual Growth
Last month, Rev. Prof. Yusufu Turaki presented a webinar for the Society of Christian Scholars on "The Trinity of Sin, God's Response, and Human Learning." His webinar was related to his book The Trinity of Sin (Hippo Books, 2011). In his book, Rev. Prof. Yusufu seeks to expose the reality of sin and the appropriate response to sin in light of Christ's work on the Cross. He states:
There is a saying that "an invisible enemy is a dreadful tyrant." That is true of sin. It is a dreadful tyrant and a constant source of affliction. But with no understanding of its nature or essence, how can we respond to it? If we cannot diagnose a disease, we cannot prescribe the right medicine. … In this book I will explain the origin and roots of sin; how it manifests itself in human nature; how it affects our behaviour, our communities and the world; God's solution to the problem of sin; and how to apply the power of the cross and blood of Jesus Christ to the works of sin and flesh in the lives of believers, communities and the world. (xiii, xiv)
Prof. Yusufu, though primarily focusing on his African context, teaches deep truths relevant to the whole world. Every Christian can benefit from his wisdom, insight and humility. 
If resources such as Prof. Yusufu's webinar and book interest you, then you can find similar ones in the Growing Spiritually section of our Library. Growing spiritually is essential if Christian scholars are to lead the world in teaching, research and service.
Annual Global Scholars Grant Now Open
We are now accepting applications for this year's Annual Global Scholars Grant. This year, the Grant Evaluation Committee will administer several grants between $500 and $2,000 USD! The purpose of these grants is to help Society members become better equipped to fulfil their calling in academia. Learn more about the Global Scholars Grant.
A Society Founder Writes Memoir
Dr. Granville Pillar served in 2018 with 25 scholars from 15 countries on the Society's original Planning Team, a team that developed and established our Society on 1 March 2019. Dr. Pillar, age 73 and a citizen of three countries (Hungary, Australia and the United Kingdom), tells the first half of his life story (a sequel is coming) in his new book, titled From Doing It My Way to Following His Way.
This evocative memoir sketches Granville's first 31 years of life. Afflicted from childhood with a debilitating speech disorder, he turns to a revolutionary therapy that synthesizes with an unexpected new-found talent: singing. After playing in pop bands in his native Northern Ireland, Granville soon embarks on a solo career that takes him to the far-flung reaches of southern Africa in his quest to become a star.
He comes of age as a singer, relishes the entertainment lifestyle and finds love. But from being the catalyst in his healing, music becomes the fertile soil in which he sows the seeds of excess, which germinate into the beginnings of his downfall.
Granville pursues a college education and graduates as an electrical engineer, seeking more stability for himself and his new family. Then, while undergoing hospital treatment for a back injury, he comes face to face with his demons and experiences a Damascus road moment that radically transforms his life.
By turns moving, funny and life-affirming, From Doing it My Way to Following His Way tells Granville's compelling story as he comes to learn where his true passions lie.
Granville says, "Writing this book has been a labour of love and I am grateful to [my wife] Ibolya, who encouraged me to write my story and supported me in every way through the process. Most of all, I give thanks to God, because without His grace and mercy this book would never have been written. To Him be the Glory!"
Discover Granville's memoir.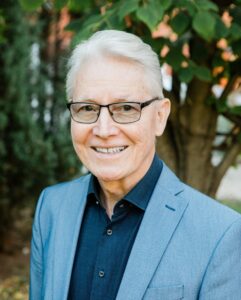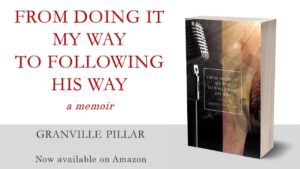 The de Vries Postdoctoral Fellowship
The de Vries Postdoctoral Fellowship, a program of Calvin University (USA), provides an opportunity for newly minted PhDs across various academic disciplines to gain vital teaching experience and participate in an intentional professional development sequence focused on undergraduate instruction and scholarship. Learn more here. 

Calvin Symposium on Worship
January 31 – February 4, 2022
Registration is open for the Calvin Symposium on Worship. It is free and open to all, but you must register to view the online content and sign up for in-person sessions (limited capacity). 
In-person/livestream/YouTube premiere sessions
18 livestream/in-person sessions in the Calvin University Chapel sanctuary, including worship services and learning sessions

14 YouTube premiere/watch parties in the University Chapel undercroft, including panel discussions and worship services
On-demand videos
Nine new conversations filmed in our campus studio.

Videos from past symposia to celebrate the conference's 35th year
Zoom meetings/Global conversations
Discussions on "The Beatitudes in Context" held in four languages: Korean, Cantonese, Spanish, English. Limited signups to keep groups manageable.
Worship Theme: The Beatitudes
Nine sermons/services and several learning sessions on the Beatitudes
The Society of Christian Scholars Privacy Policy
Please review the latest Society of Christian Scholars Privacy Policy; Society administrators updated it to reflect recent changes to our Society's Member Site.