STUDY GUIDE NOW IN Spanish!
The Spanish translation of The Biblical Story and the Stories of Academic Disciplines, the first document in the Society's new SOPHIA Study Guide Series, is now available as Las historias bíblicas y las historias de las disciplinas académicas.
The SOPHIA Study Guide Series explores ideas, themes, and practices to equip Christian academics in pluralistic universities for redemptive influence among students, colleagues, and the various disciplines of the academy. We hope that by nurturing the competencies, capacities, and characteristics discussed in these guides, users will transform their teaching, research, and service in ways that reflect the mind of Christ in their cultural contexts. Such efforts not only reveal God's wisdom but participate in God's redemptive and liberative purposes for the university and society.
Download the study guide for free in our Society's library here. A Chinese translation is forthcoming! Additionally, an upcoming webinar will feature several presenters discussing the study guide material.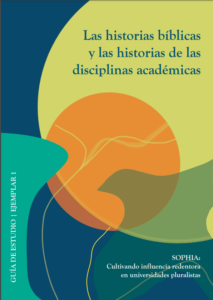 Originally Published May 22, 2023 Dr. RICHARD L. SMITH
The Lord Jesus told us something very intriguing about missions:
"Behold, I am sending you out as sheep in the midst of wolves, so be wise as serpents and innocent as doves" (Matt 10:16).
The broader context of this saying concerns Jesus' commission of the twelve disciples, his future apostolic leaders (9:35–11:1). In 10:17–25, he explains in detail the kinds of obstacles and persecutions that they would likely encounter. In verses 34–39, Jesus declared openly what he intended: "Do not think that I have come to bring peace to the earth. I have not come to bring peace, but a sword."
This saying utilizes an indicative–imperative rationale, which helps us understand its logic:
Indicative Fact
"I am sending you out as sheep in the midst of wolves"
Logical/Moral Inference
"so"
Imperative Obligation
"be wise as serpents and innocent as doves."
Due to their mission context ("wolves"), they must be (imperative) both "wise" and "innocent." Their mission required both intellectual and character development. To survive and prosper in their hostile mission setting, both purity and discernment, along with situational awareness, were required competencies.
A preliminary reading reveals, therefore, that Jesus sent his emissaries on a suicide mission. "Sheep" and "doves" were very vulnerable in a "wolfish" context. Interestingly, he did not instruct the disciples to assume an even more "wolfish" mentality to survive or succeed. He knew that neither wisdom nor innocence would be sufficient by itself; he called them to nurture both.
The twin commands (intellectual and character-related) and the warning about a potentially hostile context are generally true for all missionaries. They are particularly relevant for Christian intellectuals laboring in the university setting.
Think about Jesus' commission, "I am sending you." Academic missionaries are just as "sent" as any other kind of minister. Missional Christian intellectuals are just as called as other missionaries. Dedication to the life of the mind and to teaching is a holy and critical vocation.
"Sheep" are named many times in the Bible and the term "flock" is often applied to God's people. Sheep were considered clueless and helpless. They were especially vulnerable to predators. They depended entirely upon their shepherds for protection and provision. This vivid image reminds us that even thinkers are hapless and weak in their mission environment―the often-intimidating university setting. We depend totally upon our Shepherd too.
The word "wolves" dramatically depicts the mission context. Wolves were deeply feared and despised, for they were cunning and aggressive. They operated in well-coordinated groups. They threatened the livelihood of farmyard animals, as well as the lives of shepherds. Metaphorically, idea factories, like universities, often foster wolf-like behavior. Academic missionaries must take care and prepare.

"So," Jesus tells us, we need wisdom. To be wise (phronimos) is discernment that evaluates a situation and determines how best to respond. For instance, the wise person built his house on the rock (Matt 7:24), the wise virgin kept her lamp ready (25:2), and the shrewd servant knew how to secure his economic well-being (Luke 16:8). An Old Testament analogy is the sons of Issachar, "men who had understanding of the times, to know what Israel ought to do" (1 Chron 12:32). Serpents, by the way, were often admired for being wily and avoiding trouble. But they did attack when necessary.
Professors also need holiness―in thought and behavior. The dove was associated with harmlessness and purity. The traits manifested by doves are diametrically opposite to those of wolves. In an analogous manner, Christian professors should develop mental piety and Christ-like demeanor within settings that are often fraught with opposition, obfuscation, and temptation.
To summarize, Jesus expressed four essential truths for academic missionaries: academia is a holy calling, Christian academics serve in a dangerous context, and service requires both well-developed character and sharpened perception.
Korean translation of The Outrageous Idea of the Missional Professor: International Edition


Announcing the new, Korean translation of The Outrageous Idea of the Missional Professor: International Edition by Paul M. Gould, with D. Keith Campbell, Li Ma, Omar Montero, Granville W. Pillar, Osam E. Temple, and Bee-Lan C. Wang. Available here. 

The outrageous idea of this book is that God wants to use professors to reach others, transform the academy, and meet the needs of the world. God is on a mission to redeem and restore this fallen world, and as members of one of the most influential institutions in society, Christian professors in the university play an important role in that mission. Becoming a missional professor will require a clear vision of God's heart for the lost as well as humankind's purpose and calling under the banner of Christ, an understanding of the significance of the university as a culture-shaping institution and mission field, and a desire for Christian wholeness in a fragmented world. This idea is outrageous because many Christian professors struggle to live missionally and need a clear vision of such a life as well as role models to lead the way. Many professors already living missional lives need encouragement to "excel still more" (1 Thess 4:10). We all need God's grace and mercy as we try to faithfully follow Christ within the university.  
WHEN CHURCH MEMBERS DISPARAGE BIBLICAL SCHOLARSHIP
A slightly adapted version of this article was published in "Such a Mind as This," 
I recently had a conversation with a well-meaning brother in Christ, which was like many conversations I've had over the years. John (not his real name)––firmly, confidently, and quite condescendingly––said that biblical scholars "are worthless and a waste of time." "All they do," he said, "is sit around and discuss worthless things and confuse 'common Christians.' Instead, they should spend their time doing more important things for the Kingdom."
Okay, I understand. Just as in any profession, there are some who don't contribute much. Fair point. But John, like 99% of Earth's population, cannot read one word––not one single word––of the Bible without depending on scholars!
Your New Testament, for example, was transcribed from thousands of ancient parchments by scholars, and then translated from Greek into modern languages by other scholars. This is no easy task. It usually takes a lifetime for one scholar to do this well for even one book of the Bible. And these scholars stand on the shoulders of literally tens of thousands of other scholars who came before them. Unless you can read Koine Greek in the original parchments of the first several centuries of the first millennium (or ancient Hebrew), you cannot read your Bibles without the help of scholars.
Furthermore, almost everything your Bible study leader and pastor mention on Sunday mornings (aside from most illustrations) comes either directly or indirectly from countless scholars over two millennia of history who spent their lifetimes thinking, debating, and writing so that others can say the following kinds of things in just a few simple, easy seconds: (1) "There are four Greek words for the word 'love' in the New Testament"; (2) "In the Roman world, crucifixion was considered the most humiliating way to die"; (3) or "What this biblical word means is … ." The list of such examples could go on and on!
So, here's my plea to well-meaning brothers and sisters like John. Please don't dishonor good, Christian, Jesus- and Bible-loving scholars. In fact, thank them! Your ability simply to read the Bible depends on them.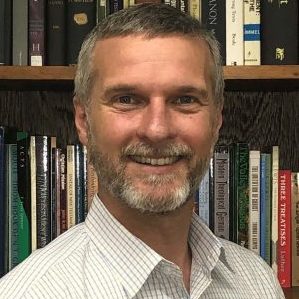 Dr. Keith Campbell
Society Executive Committee Member
Vice President of Program Development, Global Scholars
Former Visiting Lecturer of New Testament, Shanghai Normal University, Shanghai China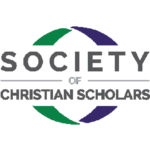 Elections Coming Soon!
Full members will vote for  members of the next Society Executive Committee in early July 2023. For more information on the Executive Committee and nomination and voting procedures, see the Society's Governing Policies. 
Dr. Bruce Barron, Senior Editor of the Society's Department of Editorial Services, will be unavailable 7–31 July and, accordingly, will not be responding to editorial requests during that period. Any submissions received during those 25 days will be held for August. If you anticipate a need for Editorial Services before August, please plan ahead to ensure that your job can be completed by 6 July.

Zoom Video conferencing
In June, Zoom will make changes to the way that we connect Zoom to our website. We are aware of this change and will put into place a solution Zoom has made to ensure our connection still functions. We have been testing this feature, but we know that this new solution comes with a few changes in configuration which may result in disruption to the Zoom video conferencing service when launched. Our hope is that there will not be a disruption to our Zoom video conferencing feature on the Society member site. However, if you experience any issues* with not being able to create Zoom meetings, please contact Society Support at it@societyofchristianscholars.org.
*Zoom video conferencing is available only to Full Members of the Society.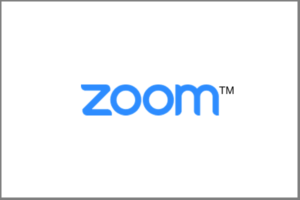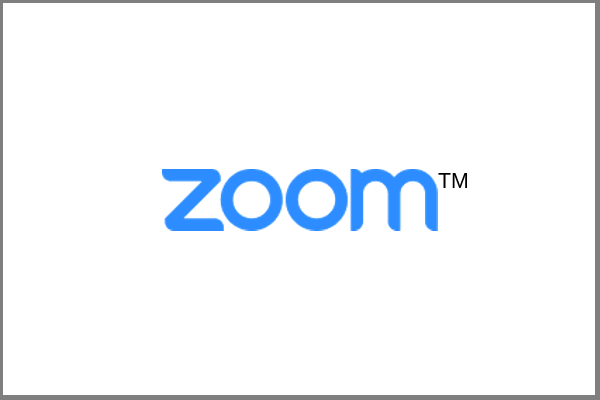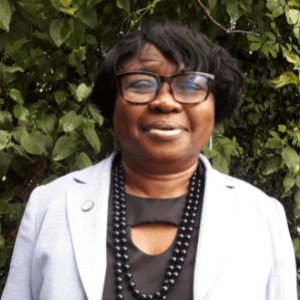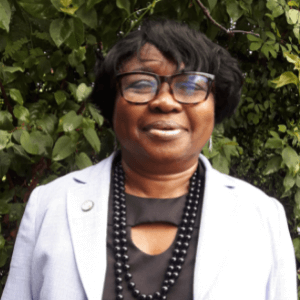 Nurturing Redemptive Influence through Resources: The Society Library as a Learning Resource Centre by Marlene Hines – Thursday, 20 July 2023 at 1400 UTC
Is the Society Library serving your efforts to have redemptive influence among your students, colleagues, discipline, and university? Are its resources helping you understand and live out what it means to be a Christian academic in a pluralistic university? Do you know the difference between a special library and an academic library? How might the Society's special library serve your efforts to integrate your Christian faith and academic pursuits?
On Thursday, 20 July 2023 at 1400 UTC, Dr Marlene Hines and the Library Curator Team will host a panel discussion exploring these questions and the different aspects and activities of the Society Library.
Join this conversation to learn more about how to nurture redemptive influence through resources. Be sure to register today!
NB: Immediately following the webinar, you will have the opportunity to connect and catch up with colleagues from around the world. So plan to stay on the call for another 30 minutes or so if possible.
Note: Be sure to check the Webinars Page for third-party webinars that are often added with short notice and for updated presenters and topics that may be helpful in equipping you to bring the gospel to bear in your university context.