Announcing Executive Committee Elections
The Society is served by an international Executive Committee which, according to our governing policies, is re-elected every two years. Our governing policies require that "Voting members shall be notified about these elections by [the Society member site] and by email on 3 separate occasions evenly distributed over the course of 3 months prior to the elections" (section 2.5.2). This announcement serves as the first of these three notifications by inviting you to nominate prospective Executive Committee members. Nominations will end on 15 April 2023.
Get more instructions and nominate Executive Committee members here
(Accessible only by Full Members)
Society's Bi-Monthly Reading Group
Our next meeting will be on Friday, 7 April 2023 at 1400 UTC. (Check www.worldtimebuddy.com for your local time.) The reading will be announced next month. Join this informal conversation as we seek to grow together in our understanding of what it means for Christian academics to have redemptive influence in the pluralistic university setting!
Be sure to register today!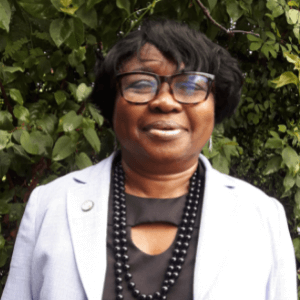 Requesting Society Member Feedback
Are you a Society Member? We would like your feedback. The Society strives to provide the best resources to equip our members in five specific areas: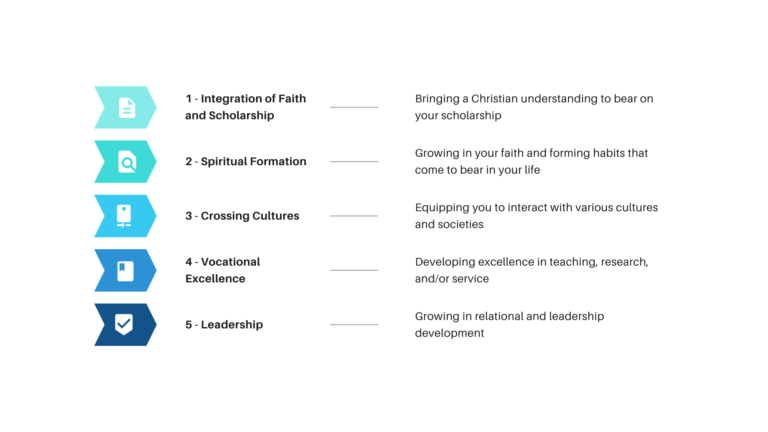 If you have accessed any of our resources (which might include library resources, editing, interactions with leadership, webinars, conferences, or small groups), would you take 5 minutes to give us feedback on our survey? 
Our Asia Regional Representative, Dr. Sam, is hosting an online interview with the Director of Research for TRACI, Dr. Bonnie Miriam Jacob this Saturday, 18 March 2023 at 8:00 UTC (1600 Beijing / 13:30 Kolkata). The topic of the interview is "The History and Current Situation of Public Theology in India." Below is a flyer of the event with the Zoom connection information.
REMINDER: Deadline is 15 March 2023!
2023 Christian Scholars Foundation Legacy Grant
Available to scholars in the U.S. and Canada
We are thrilled to announce that Global Scholars, one of the principal partners of the Society of Christian Scholars, will provide an annual Christian Scholars Foundation Legacy Grant beginning in 2023. The grant will be awarded to a junior faculty member in the U.S. or Canada. The purpose of this grant is to advance Christian scholarship, encourage Christian scholars seeking to integrate Christian faith with their academic endeavors, and nurture Christian faculty as they strive for wider recognition in and beyond the academy.

Applicants are required to be members of the Society of Christian Scholars and the Emerging Scholars Network. The 2023 Christian Scholars Foundation Legacy Grant will be $10,000. More details and the grant application are available at the Society of Christian Scholars member site.

Questions concerning the grant may be sent to Dr. Hannah Eagleson, Christian Scholars Foundation Legacy Grant Director, here. You may read testimonials from past recipients here and interviews with several of the recent recipients on the Emerging Scholars Network Blog: Carrie Bredow (2016), Jill Ellenbarger (2017), Eleanor McGlinchey (2017), Jennifer Hawk (2018), and Derek Thompson (2019).
Publishing Opportunity!
The International Mediators Association (IMA) has a dual purpose to promote (1) the welfare of peace workers in all disciplines and sectors and (2) best practices in conflict scholarship and conflict resolution globally. To that end, IMA has launched an open-access, peer-reviewed quarterly journal, entitled the Journal of Conflict Studies (JOCS). The journal's vision is 'Understanding Conflict' with the mission of 'Promoting Conflict Studies' in accordance with the core value of 'Sharing Knowledge of Conflict and its Resolution'.

Society member Dr. Jide Olagunju is Editor-in-Chief of JOCS and invites articles and reviews on the study of conflict and its resolution from any discipline, language, or cultural context. If you would like to submit an article or serve as a peer-review editor, please contact Dr. Olagunju at olajideolagunju@gmail.com.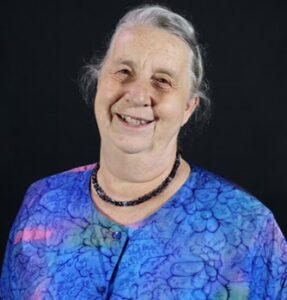 Research as Worship by Martine Audéoud – Thursday, 16 March 2023 at 1400 UTC

What is the purpose of research? Is it merely to produce knowledge for the sake of knowledge? Are research methodologies value-neutral? How might the knowledge gleaned from research contribute to wisdom? Perhaps even more radically, can (doctoral) research be an act of worship?
On Thursday, 16 March 2023 at 1400 UTC, Dr Martine Audéoud, Director of the PhD Programme and Associate Academic Dean for Bakke Graduate University, will discuss how she has taught and co-taught research methodologies for a number of years. After much thought and praxis, she has concluded that the outcome of a Christian scholar's research is not only the research results or report itself; rather, research also entails a faith journey to discover more truth about God, his creation, and the communities of people he has created in his image.
Be sure to register for this inspiring webinar that will help you reimagine your understanding of why Christian scholars conduct research!
NB: Immediately following the webinar, you will have the opportunity to connect and catch up with colleagues from around the world. So plan to stay on the call for another 30 minutes or so if possible.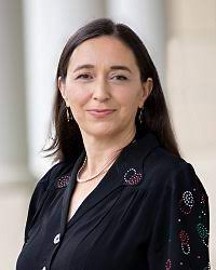 Rescheduled: Learning, Liberation, and Consolation by Zena Hitz – Thursday, 20 April 2023 at 1400 UTC
C. S. Lewis offers poignant observations in his essay 'Learning in War Time' about why learning under duress is of immense value, even indispensable. Human life has been and always will be under duress. If we pursued truth, goodness, and beauty only when times were pleasant or secure, then the search would never have begun in the first place.
On Thursday, 20 April 2023 at 1400 UTC, Prof Zena Hitz, tutor at St. John's College in Annapolis, MD and author of the book Lost in Thought: The Hidden Pleasures of an Intellectual Life, will discuss why we have many stories of people who turned to learning in times of great difficulty or systematic diminishment, such as prisoners or those living in poverty or under totalitarianism. In doing so, Prof Hitz maintains that learning is revealed as a source of dignity, which is the root of liberation (when liberation is possible) and consolation when it is not.
We hope you will be inspired, encouraged, and challenged in your academic vocation! Register today!
Immediately following the webinar, you will have the opportunity to connect and catch up with colleagues from around the world. Plan to stay on the call for another 30 minutes or so if possible.
Note: Be sure to explore the Society Webinars Page for upcoming webinars including third-party webinars that are often added with short notice and for updated presenters and topics that may be helpful in equipping you to bring the gospel to bear in your university context.