Announcing Executive Committee Elections
The Society is served by an international Executive Committee which, according to our governing policies, is re-elected every two years. Our governing policies require that "Voting members shall be notified about these elections by [the Society member site] and by email on 3 separate occasions evenly distributed over the course of 3 months prior to the elections" (section 2.5.2). This announcement serves as the first of these three notifications by inviting you to nominate prospective Executive Committee members. Nominations will end on 15 April 2023.
Get more instructions and nominate Executive Committee members here
(Accessible only by Full Members)
A Chinese Reading of Christian Cultural Missions
Luke Lee, PhD

Christian cultural missions aim to engage human cultures with the truth of Christ, challenge secular values with the biblical worldview, and ultimately direct the hearts and minds of the people towards God through continuous dialogues. Over the past three decades, contemporary Chinese Christian scholars have accumulated considerable experience and started to develop a unique understanding of their mission along with the emerging Sino-Christian theological movement.
In practice, they have not only taken the initiative to participate in dialogue with Chinese traditions and religions but have also worked hard to explain the core concepts and assumptions of Chinese theology in context. They believe that it is crucial to maintain critical and constructive dialogues with scholars of different religious traditions and cultural backgrounds, which will have a profound impact on the outlooks of intellectual and faith communities in the same situation. They exhibit a deep concern for cultural missions behind their diverse theological and cultural claims.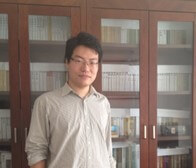 More specifically, Chinese Christian scholars' agenda for cultural mission contains three elements. First, they deliberately expand Sino-Christian theology as an academic space for faith proclamation and communication. Second, they take issues related to the deep structure of Chinese cultural consciousness as the starting point for theological reflection and dialogue. Third, they strive to shape the research orientations and approaches of Sino-theology as a strategic goal in practice. For these reasons, they have paid much attention to cultural factors such as the worldviews, customs, and knowledge backgrounds of their academic audience when they articulate the truth and belief of Christianity.
A cultural mission is a long-term strategic and spiritual project, involving countless obstacles to remove and battles to fight. In contemporary Chinese culture, many powers and ideologies are preventing people from knowing God and accepting the gospel. For example, in the past decade, the academic space under the authoritarian regime has shrunk dramatically, and open conversation within humanities disciplines has been limited by the dominant political discourse. There is no quick solution for these pressing issues, but it is imperative for a new generation of Chinese theologians and practitioners of cultural missions to respond to God's calling here and now as well as His eternal gospel across cultures and times.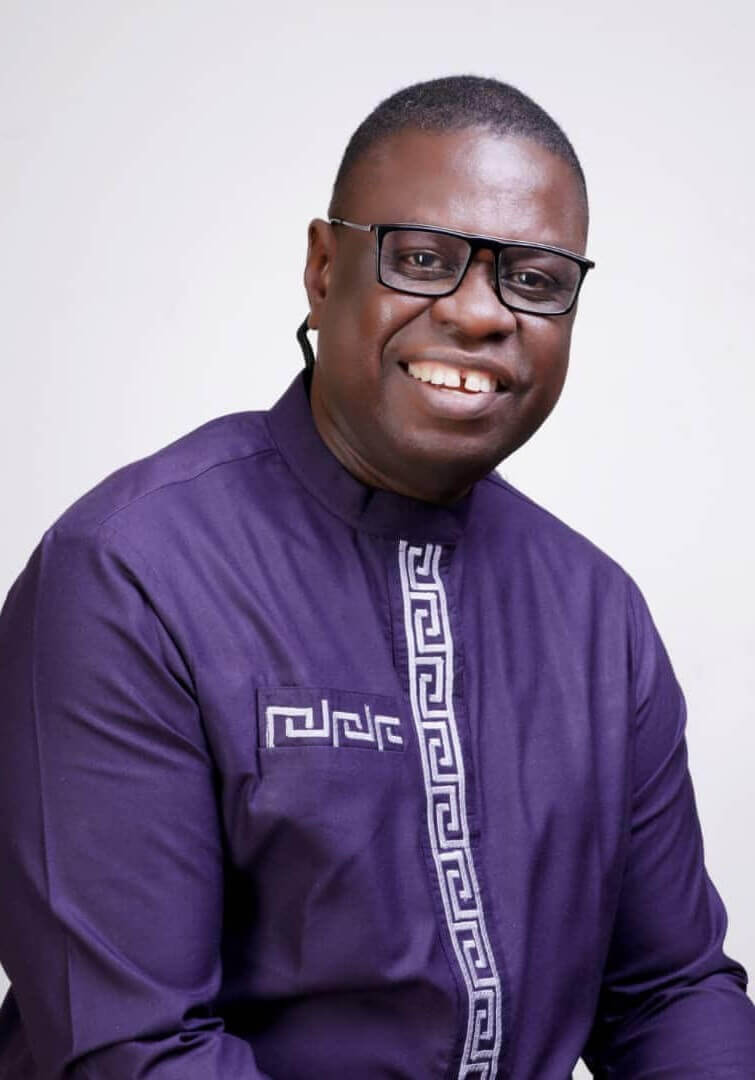 African Christian Scholars – The Task Ahead
Osam Edim Temple, PhD Society Executive Committee Chair and Anglophone Africa Regional Representative
Africa is the second-largest and second most populous continent after Asia. According to 2022 figures, the population of Africa is approximately 1.5 billion. Africa is the most multilingual continent in the world, and many Africans fluently speak not only multiple African languages but one or more European ones as well. But the most important fact about Africa for our purposes is that it is now not only a Christian continent but one of the leading missionary-sending continents. A 2018 study by Gordon-Conwell Theological Seminary found that more Christians live in Africa than on any other continent. What does this mean to the African Christian scholar?
The phenomenal spread of the gospel across Africa occurred in the 19th and 20th centuries, initiated by Western missionary societies. It was a massive incursion into the heart and soul of Africa, and it inevitably came with Western educational institutions and intellectual concepts, and with a huge dose of European cultures. Today, a dominant aspect of the intellectual culture of Europe, which has its roots in the Enlightenment and the Renaissance, is an undermining of Christian foundations. As a result, although Africa did not experience the original Enlightenment, African scholars are now unknowingly inheriting the problems of the Enlightenment.
What is the way forward? The Holy Spirit works in mysterious ways. Thanks to our Society, Christian scholars serving in public universities in both Anglophone and Francophone Africa are now coming together to reflect on their faith and position themselves to mentor (or disciple) the younger generation. We are about to launch Program 500, an ambitious project which seeks to mentor 500 Christian academics in 5 years.
The following are among the objectives of the program:
To take ownership of our faith and debunk the view that Christianity is a foreign religion. 

To integrate our faith into all aspects of life, including our intellectual and cultural life. 

To deconstruct the concepts that were acquired during the colonial experience. 

To interrogate our cultures and discard fetishism. 

To defend the faith against atheism, relativism, scientism, and the like.

To mentor future generations of leaders who are currently in our classrooms. 

To join the global conversation. 
If after 400 years of slavery and 200 years of colonialism, Africa can still rise and reclaim its faith, so can anyone!.
For more information on SCS Africa  please contact: Osam Temple or Heather Beem.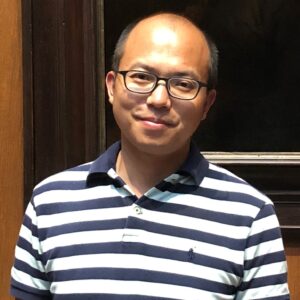 What does African Christianity mean to Asian scholars?
Sam Ren, PhD
Regional Representative for Asia
Three months ago, Prof. Osam Edim Temple gave a lecture on African Christianity to a group of Christian scholars from East Asia, mainly China. As the coordinator of the lecture, I combed through my knowledge of African Christianity before the lecture. To be honest, I found that I did not know much. The basic books I had read previously about African Christianity were not written by African scholars. Through Osam's lecture, I heard African scholars tell the story of African Christianity for the first time. The most surprising information in the lecture for me was that Nigeria could accommodate a church of one million people. I realized that megachurches are not a phenomenon unique to American Christianity.
After the lecture, I kept thinking about the question: What does African Christianity mean to Asian scholars? For many people living in East Asia over the past two hundred years, Christianity has been the religion of the West. Many Asian scholars also hold to this view. Christianity arose in western Asia, but later its center of gravity moved to Europe. However, the rapid growth of Christianity in Asia, Africa, and Latin America during the last hundred years has changed this situation. While Europe and America remain the heartland of Christianity in terms of theological resources, African Christianity offers us new perspectives and resources in terms of the number of believers and the practice of faith.
Some scholars in Asia are not aware of this new situation. Because Asia has been most closely connected with Europe and America in recent times, Asian connections with Africa and Latin America are very infrequent. One thing Asian scholars can learn from African scholars is to take a broader perspective on the development of the Christian faith around the world today. As the Asia Regional Representative of the Society of Christian Scholars, I would like to encourage my colleagues in Asia to focus not only on local issues within our own continent, but also to expand their perspective to the rest of the world.
How Editorial Services Helped an Established Scholar
By Shizhou Yang
When I first learned in 2020 about the Society of Christian Scholars, I was overjoyed because it was exactly what I needed. I had been doing research in EFL (English as a Foreign Language) writing for many years. Before coming to know Dr. Bruce Barron (the Society's director of Editorial Services), I had successfully published in international journals and through Routledge. Nonetheless, I was looking for someone besides my reviewers to comment on my arguments and language use. 
Bruce gave me all that and beyond. Ever since our first email correspondence in early 2021, his encouraging, timely, and constructive comments have always impressed me. They ranged from word use to choice of methodology, formatting of references, and the meaning of a particular theory. I tried to respond to every piece of feedback from him. As a result, my writing always becomes much better after the revision. 
To date, Bruce has helped me with one book chapter, five papers—all of which were published in SCOPUS-indexed journals—and a book proposal, which led to my recent book Literacy Autobiographies from the Global South, published by Routledge. He is the unseen helper behind many of my international writing projects. 
Bruce's editorial assistance means a lot to me as a Christian scholar in the English language teaching profession. In my academic writing, I have frequently experimented with different styles by integrating stories of my faith and bilingual background with English literacy education in the global context. It has been a journey of feeling the stones to cross the river, but Bruce supported me as an insightful, uplifting, and reliable reader with a kindred spirit. I was never alone on the journey. 
Bruce's editorial support also inspires me. As I mentor other authors under my care, I try to emulate his style by providing quick and, hopefully, helpful feedback to them. This extended editorial relationship includes my roles as an associate editor for an international journal, a reviewer for several journals, and a writing teacher for international students. Working with Bruce has taught me one important lesson: editing can be meaningful, impactful, and life-enriching. I want to thank Bruce and the Society of Christian Scholars for all your support!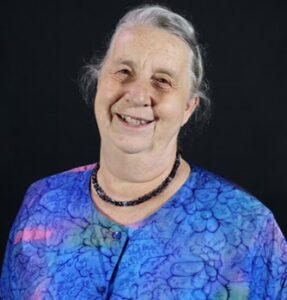 Research as Worship by Martine Audéoud – Thursday, 16 March 2023 at 1400 UTC

What is the purpose of research? Is it merely to produce knowledge for the sake of knowledge? Are research methodologies value-neutral? How might the knowledge gleaned from research contribute to wisdom? Perhaps even more radically, can (doctoral) research be an act of worship?


On Thursday, 16 March 2023 at 1400 UTC, Dr Martine Audéoud, Director of the PhD Programme and Associate Academic Dean for Bakke Graduate University, will discuss how she has taught and co-taught research methodologies for a number of years. After much thought and praxis, she has concluded that the outcome of a Christian scholar's research is not only the research results or report itself; rather, research also entails a faith journey to discover more truth about God, his creation, and the communities of people he has created in his image.
Be sure to register for this inspiring webinar that will help you reimagine your understanding of why Christian scholars conduct research!
NB: Immediately following the webinar, you will have the opportunity to connect and catch up with colleagues from around the world. So plan to stay on the call for another 30 minutes or so if possible.
Note: Be sure to explore the Society Webinars Page for upcoming webinars including third-party webinars that are often added with short notice and for updated presenters and topics that may be helpful in equipping you to bring the gospel to bear in your university context.