Featured Upcoming Webinar
The Pluralistic University and the Great Commission: 'How shall we sing the LORD's song in a foreign land?' (Psalm 137:4) by Oladotun Reju – Thursday, 21 September 2023 at 1400 UTC
We live in a world driven by ideologies and worldviews. Moreover, the proliferation of social media platforms has given every human being, regardless of age, social status, or educational qualifications, an outsized opportunity to express their opinions to the world. Amidst this morass of perspectives, truth is considered relative and a function of power; reality is virtual.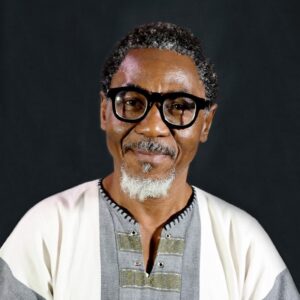 The university is in a unique socio-cultural position to influence these ideologies and debates, but towards what end? Will pluralistic universities stand up for truth or will they inculcate and propagate this virtual reality? How might Christian academics embedded in this environment respond?
The contemporary situation within pluralistic universities requires urgent, theologically informed, transformational intervention for a sustainable peace. If there has ever been a time when our world has needed cross-cultural peace negotiators called by God and who are fully aware of their assignment to engage divergent cultures with an accurate biblical and theological mindset, the time is now!
On Thursday, 21 September 2023 at 1400 UTC, Oladotun 'Dot' Reju, Founder and Chief Resource Person of the Center for Transformational Leadership, Jos City, Nigeria, and Global Representative and Professor of Transformational Leadership and Workplace Studies for Bakke Graduate University, will address these concerns and possible responses for Christian academics serving in pluralistic universities.
As part of the conversation, participants will be invited to reflectively consider what policies could be influentially incorporated into the governing structures of our institutions of higher learning. We will also consider biblical ideas that could be integrated into our curricula and that would foster the call of God in students' lives and help them pursue peace and reconciliation in various contexts. In the end, we hope to understand how to integrate our pursuit of intellectual excellence with the practice of our faith; and how to provide insights into navigating differing perspectives while also promoting understanding and unity within the pluralistic university context.
Please join us for this robust and challenging conversation. If you would like to read some of Reju's writings, consider his Musings: Reflections of a Burdened Soul or his resources on the International Theology of Work Grant Program.
Job Opportunity: Announcement from a New Engineering Institute
A new engineering institute in Central Asia will begin a master's degree program in robotics in fall 2024. We are seeking believing, qualified engineering faculty to join an innovative program aimed at Kingdom purposes and the development of the local, engineering infrastructure. Our initial announcement has attracted bright, talented students who are eager to learn. Instruction will be in English. We already have official government approval and excellent facilities. We are looking for additional faculty members to join our team. Interested parties may contact HR@caedmi.com.
Give a Gift Membership
Many members have asked how they can best invite their friends and colleagues to join the Society. Some have even offered to pay for their colleagues' memberships. 
We are pleased to announce that we have now implemented an easy process to purchase memberships for your friends and colleagues! Our new Gift Membership page allows you to purchase up to 10 full memberships at one time for one year and will enable you to send an invitation to those colleagues directly from our member site! 
Scholars Adjusting to New AI Technology
ChatGPT and related AI technology are sweeping the globe, influencing every industry from marketing to medicine. Scholars likewise are navigating its influence. The following article published in "The Chronicle of Higher Education" explores how scholars are reacting to this new technology:  
"Caught off Guard by AI: Professors Scramble to React to ChatGPT this Spring" 
The Society is staying abreast of the influence of AI technology on academics. Later this year, we will hold a webinar on AI technology and ethics. 
Upcoming Online Discussion
KLC & WORLD EVANGELICAL ALLIANCE 
What is Evangelicalism? Join us for this vital discussion!
What is Evangelicalism?
Evangelicalism is a global movement facing challenges on many fronts. Some of these challenges are political in nature, some social, some theological. The differing concerns across the globe have led to a fracturing in particular regions around the world.
To better understand these fractures and to help unify the global community to face the challenges ahead, the World Evangelical Alliance (WEA) and the Kirby Laing Centre for Public Theology in Cambridge (KLC) have partnered to begin a conversation about what "evangelical" means for the twenty-first century. You can learn more about the WEA here: https://worldea.org/ and about KLC here: https://kirbylaingcentre.co.uk/. 
The first step in the conversation is to hear from the global evangelical community about their perspective on the current state of evangelicalism. We'd love to hear from you. You are also most welcome to share it with friends and colleagues. 
Please note that the survey is entirely voluntary and anonymous. The data compiled will be held by KLC, and we will begin reporting back on it through the second step in this conversation, which will be a public event hosted by KLC on 20 September 2023, 5:30PM – 7:00PM UK time. To learn more and to register to attend this online discussion, go to: https://kirbylaingcentre.co.uk/events/#evangelicalism. This Zoom event will consist of a panel discussion of the initial results of the survey and will comprise members of KLC and WEA, including: Professor Darrell Bock (Chair, KLC), Rev Dr. Craig Bartholomew (KLC), Dr. Bruce Ashford (KLC), Dr. Brian Stiller (WEA), Dr. Peirong Lin (WEA), and Mr. Rei Lemuel Crizaldo (WEA). The data from the survey will be used for ongoing exploration of the nature of evangelicalism by KLC and WEA.
Sincerely, 
Dr. Craig Bartholomew, Director, KLC Dr. Theresa Lua, Director of Global Theology, WEA Dr. Thomas Schirrmacher, Secretary General, WEA
Note: Be sure to check the Webinars Page for third-party webinars that are often added with short notice and for updated presenters and topics that may be helpful in equipping you to bring the gospel to bear in your university context.