We Are Restructuring the Addenda!
Over the last two months, we have been working on a mechanism to allow our members to contribute to the Addenda. We want to enable Society members to produce content that will encourage Addenda readers to reflect on issues of faith and scholarship in their own lives and enhance their own effectiveness as participants in the Society and the body of Christ. The first step in that direction is a restructuring of the newsletter to incorporate regular contributions by our Society Regional Representatives, whose role includes connecting with those members in their regions.
Next month we will start implementation of this restructuring.
Jeff Foster
Acquisitions Editor
Call for Papers for a forthcoming edited collection, Pandemic Reflections: Saint Francis and the Lepers Catch Up with COVID
To be published by Ethics International Press (https://ethicspress.com/).
The collection will focus on Saint Francis, his life with lepers, and the COVID pandemic. It seeks to explore what it means to think about Francis in light of the pandemic and what to think of the pandemic in light of Francis, specifically his embrace of and subsequent life with lepers.
Given the profundity of Francis' relationship with lepers, his enduring status and influence, and the complexities associated with the COVID pandemic, the volume calls for an array of scholarly and disciplinary reflections. The collection is significant because it will fill a lacuna in Catholic-Franciscan scholarship. It will constitute the first book-length publication focusing specifically on the application of Francis' life with lepers to how individuals and communities ought to live today.
The call for papers can be accessed at the following link: https://ethicspress.com/pages/pandemic-reflections-saint-francis-and-the-lepers. The call provides further details regarding the project and potential themes for development. Abstracts for the project are due by 31 July. Completed essays are due by 15 January 2023. The collection aims for pieces of roughly 3,000 to 6,000 words in length. However, this is more of a guideline than absolute limit.
To propose or submit a chapter for consideration in Pandemic Reflections: Saint Francis and the Lepers Catch Up with COVID, please contact the project's editor, Geoffrey Karabin, at karabing@neumann.edu or Ethics International Press at admin@ethicspress.com.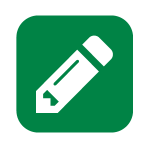 Publishing Opportunity!
Even before the current crises, technology was threatening to create a "useless class" out of older workers and the uneducated young. With the COVID-19 pandemic, the war in Ukraine, the "great resignation" and other global disruptions, we believe job creation will become the major socio-economic challenge of our time.
The Journal of Ethics in Entrepreneurship and Technology is inviting Society members to participate in the academic paper competition "Creating Jobs for the NOT so 'Useless' Generation," which will take place in fall 2022. The top three academic papers will be awarded $5,000, $3,000, and $2,000, respectively. We invite global scholars and practitioners to apply their knowledge and expertise in solving this major crisis.
EBSCO Databases: Don't forget to enhance your research by taking advantage of these EBSCO resources available to you as a Society member!
Humanities Source; 

Religion and Philosophy Index; 

Psychology and Behavioral Sciences Index; 

SOC Index; 

Leadership Management Source; and 

Education Source.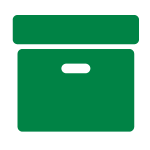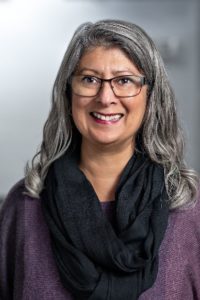 Ignatian Spirituality and the University by Nita Kotiuga – 21 July 2022 at 1400 UTC
What does our spiritual life have to do with our academic life? Should they be separated or can they be brought together holistically? Academic life often neglects and hinders spiritual formation, because the whole idea is dismissed by atheistic cultures, diminished by secular cultures, or exaggerated by spiritualist cultures. At the root of the problem are conceptions of the relationship between the mind, body, and soul.
Join us as Dr. Nita Kotiuga, Director of Spiritual Formation at Bakke Graduate University, explores how to nurture the spiritual and the life of the mind. Dr. Kotigua, a trained spiritual director in Ignatian spirituality, will discuss how academics can embrace the spiritual life by placing their minds under the direction of the Holy Spirit so that they can fully function as God intended, following the Holy Spirit into all truth.
Immediately following the webinar, you will have the opportunity to connect and catch up with colleagues from around the world. So plan to stay on the call for another 20 minutes or so if possible.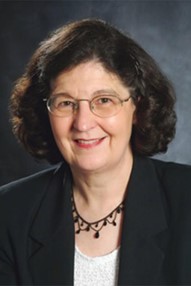 Metaphor, Analogy, and Christian Imagination by Susan Felch – 18 August 2022 at 1400 UTC
Theologians, linguists, scientists, and ordinary people have long understood that we don't merely use metaphors when we speak; rather, metaphors shape the way we think and the ways we perceive the world. Metaphors move us from something familiar to something unfamiliar, from the unknown to the now-known. They are one of the basic ways we come to understand the world.
No metaphor or cluster of metaphors is isomorphic with creation; no semantic description can capture or fully describe its complexity and richness. But metaphors, whether used unconsciously or consciously, can be more or less faithful to reality, more or less wise in the pictures they paint.
One way to enrich our imaginations, and to align them more faithfully with our Creator, is to explore and meditate on metaphors that are used repeatedly in the Scriptures and that resonate throughout the Christian tradition—metaphors such as eating, pilgrimage, and building.
On Thursday, 18 August 2022 at 1400 UTC, Dr Susan Felch, Director of the Calvin Center for Christian Scholarship and Professor of English at Calvin University, will lead a webinar in which she probes the following questions: What are metaphors? Can metaphors lie? Can metaphors illuminate or bridge cultural differences? Do theological metaphors tell the truth about God? How might attentiveness to metaphors enliven our work as Christian scholars, teachers, administrators, and colleagues?
In preparation for the webinar, please read the following excerpt from Dr Felch's book co-authored with David I. Smith, Teaching and Christian Imagination (Eerdmans, 2016).
Immediately following the webinar, you will have the opportunity to connect and catch up with colleagues from around the world. So plan to stay on the call for another 20 minutes or so if possible.
NB: Be sure to check out the Webinars Page for third-party webinars that are often added with short notice and for updated presenters and topics that may be helpful in equipping you to bring the gospel to bear in your university context.