Wanted: Asia Regional Representative
The Society seeks a full-time Asia Regional Representative who will contribute to our local and global movement by partnering with Asian scholars to develop and implement strategies to mutually equip one another in academia for Christ's glory. View more details here.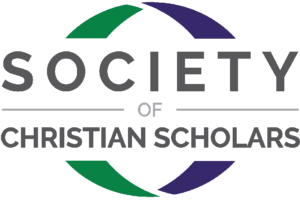 Society's Second Executive Committee Inaugurated
Two newly elected Executive Committee members were announced in our July Addenda: Dr. Marlene Hines (Jamaica) and Omar Montero, PhD candidate (Argentina). Hines and Montero participated in their first Executive Committee meeting on 3 September 2021, at which Prof. Osam Temple (Nigeria) was re-elected to a second term as committee chair. This is an historical moment for our Society, as it marks our first-ever election and implementation of new executive leadership. 
Executive Committee members for the next two years include the following:
Re-elected
Prof. Osam Temple (Nigeria)

Dr. Martine Audéoud (France)

Dr. Zivilé Sedereviciute-Paciauskiene (Lithuania)

Dr. Joel Huegel (Mexico/USA)

Prof. Ahmed Kora (Benin Republic)

Dr. Keith Campbell (USA)
Newly Elected
Dr. Marlene Hines (Jamaica)

Mr. Omar Montero (Colombia/Argentina)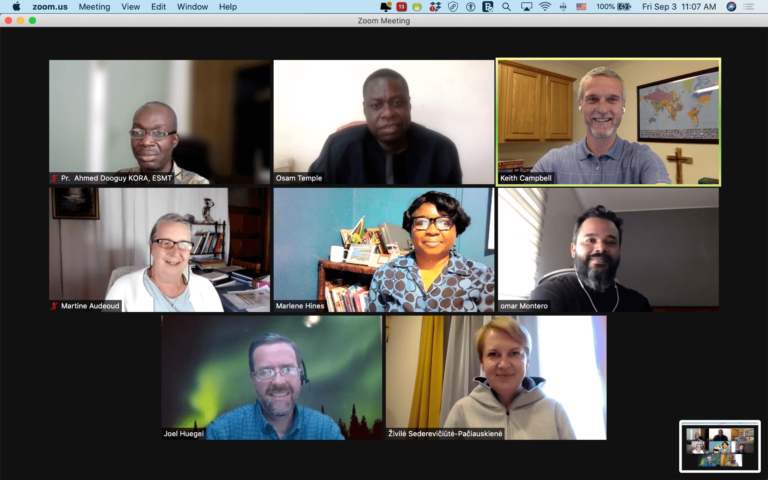 Society Partner: Focus Kenya
Our Society partners with many movements worldwide. Focus Kenya (FOCUS) is one of them! FOCUS (which stands for Fellowship of Christian Unions) is an interdenominational and non-profit movement composed of over 151 Christian chapters in Kenya's public and private universities and colleges, serving over 45,000 students. Created in 1973, FOCUS aims to facilitate mutual support, inter-campus sharing of ideas and sharpening of leadership capacities for effective Christian work within the affiliated institutions and later in the world of work. FOCUS is committed to  applying Christian principles of accountability and shared leadership. 
Explore more about Focus Kenya today.
Society Updates and Opportunities
Grant Recipients
The Grant Evaluation Committee is pleased to announce that six Society members from five countries (Nigeria, Nepal, Sri Lanka, India, and Granada) and six different academic disciplines have been awarded a total of $10,640 USD from the annual Global Scholars grant to help them complete projects that advance three primary foci of our Society!  
Grants were awarded for a variety of projects. A Sri Lankan scholar will research how to improve hand function in stroke patients; an Indian Society member won a grant to offer short-term, online courses on integral missions in India—courses that will have influence well beyond India's borders. A Nigerian grantee will study youth entrepreneurship development in that country. 
The Society will begin receiving applications for the next round of the Annual Global Scholars Grants on 1 November 2021. Start considering your project today! 
Call for Book Reviewers: If you would like to write a 1,000-word review on one of the following books, please contact Dr. Stephen Garrett (sgarrett@global-scholars.org) for further details. Reviews will be highlighted and published in a special section of our Society member site.
Looking for a Place of Service in the Society? 
Would you like to curate high-quality resources made available to Society members through the Library? We're looking for someone with expertise in education, pedagogy, and related disciplines who would fill the role of library curator, evaluating resources for the "Pursuing Vocational Excellence" section.
If you're interested, please send your CV to Dr. Stephen Garrett at sgarrett@SocietyofChristianScholars.org. 
Did You Know
that the "
Loving God with the Mind
" section of the Society Library has resources on film, theatre, poetry, critical thinking, hospitality, and much more? Check out these resources and others for your edification or small group discussion!
Grant Opportunity 
Calvin University (USA) invites applications for integrated research projects that connect Christian worship with other disciplines of study and practice–liberal arts, theological education, or sciences. Grants range from $8,000–$18,000. Grant closes 1 October 2021.
The Importance of Mentorship: The Mentor's Responsibility
In the June 2020 Addenda, I addressed the responsibilities of the mentee in a mentoring relationship. In this article, I look at the role of the mentor.
An appropriate alignment between the mentor's knowledge and wisdom, on one hand, and the mentee's stated goals on the other hand is essential for a successful mentoring relationship..A mismatched mentoring relationship can usually be traced back to the two parties' failure to get the fit right. 
First, the mentor must be committed to the relationship, because the relationship will not fully blossom immediately. Only over time will it become a fruitful, high-functioning interaction with which both parties are fully comfortable. A good fit also requires the mentor not to dictate the mentee's path but, rather, to be supportive and willing to offer advice and opinions without playing the role of an assessor or evaluator. Furthermore, the mentor must maintain objectivity, remembering that any guidance offered is not mandatory for the mentee to implement and that the purpose of any counsel is to build up the mentee.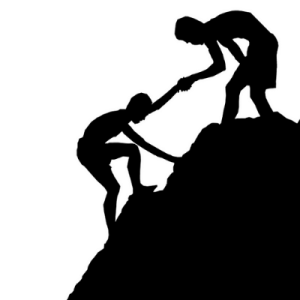 Second, mentors are leaders. In the context of the Society's mentoring program, mentors should be veterans in their field of endeavor. Since our vision is to influence the academic realm through the development and application of a Christian worldview, the mentor must have a clear understanding of his or her faith and how it relates to academic work. A broad level of experience coupled with training or teaching skill allows mentors to share lessons learned from their achievements as well as their failures. But without the "sound mind" to which Paul refers in 2 Timothy 1:17–that is, the well-grounded Christian experience of the mentor–the relationship will lack the balance between professional and spiritual content that the mentee needs in order to successfully live out a Christian life in the academy.
A good mentor should have strong communication and listening skills, a readiness to make a long-term time commitment, and a desire to help the mentee accomplish his or her goals. But the most important commitment is prayer . The mentor should commit to praying for his or her mentee on a daily basis. 
Finally, trust is an important ingredient in the mentoring relationship. The mentee may begin to rely on the mentor's wisdom and accept the mentor's judgments at face value. The mentor should strive diligently not to overshadow or dominate the mentee, as they are yoked together to accomplish the mentee's goals. That yoking together, with a shared recognition that we are all yoked with God, ensures that the relationship with the mentee will be is God centered and not man-centered.
Would you like to mentor a junior scholar? Explore our Society's mentorship program for more information.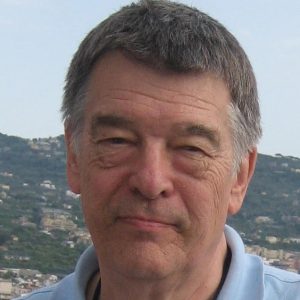 The Doctrine of Creation and the Disciplines by Craig Bartholomew
Approaching the world as God's creation changes everything! But how does it change the way we approach our academic disciplines as Christians?
On Thursday, 16 September 2021 at 1400 UTC/GMT, Dr. Craig Bartholomew, Director of the Kirby Laing Centre for Public Theology in Cambridge, UK, will discuss how a full-orbed doctrine of creation is of vital importance today and why we need to incorporate it within our studies and research.
Dr. Bartholomew will also explore some of the ways in which our understanding of creation transforms and shapes individual disciplines, enables us to engage in dialogue with scholars who hold very different worldviews, and opens up the interrelationship among the disciplines. He argues for seeing the world as it really is, "charged with the grandeur of God" (Gerard Manley Hopkins), bringing hope to a jaded humanity.
In preparation for the webinar, take some time to read the introduction and various chapters to his most recent book, The Doctrine of Creation (IVP Academic, 2020).
Register today to engage in this important conversation!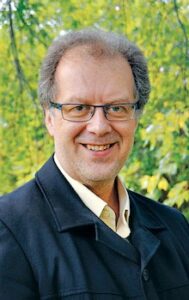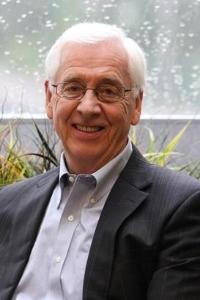 The Decalogue as a Bill of Rights: A Plea for a Covenantal Ethic by Daniel Block
For Christians worldwide, the Decalogue is probably the best-known text in the First Testament. Many of us memorized it as a child, and theologians often declare that although the other law codes in the Pentateuch have no bearing on Christians, the Ten Commandments function as a universal moral or natural law, uniquely binding on us as it circumscribes a way of life.
Considering the literary shape of the document and its ancient Near Eastern context, some might argue that the Decalogue is the world's first publicly promulgated "Bill of Rights". However, unlike modern bills of rights, rather than guaranteeing the rights of the people addressed, the Decalogue seeks to rein in their propensity to abuse their authority and trample on the rights of those in their household and neighborhood.
In light of Jesus' interpretation of the Decalogue and all other laws in Israel's legal canons by his declaration that "You shall demonstrate love for YHWH your God and for your neighbor as you do for yourself", what might be the covenantal significance of the Decalogue and its implications for Christian living? What might be the implications for people of other faith traditions?
On Thursday, 20 October 2021 at 1400 UTC/GMT, Dr. Daniel Block, Gunther H. Knoedler Professor Emeritus of Old Testament at Wheaton College (USA), will explore the intricacies of the Decalogue in the Hebrew Scriptures as a "Bill of Rights" and its implications for academics serving in pluralistic universities.
In preparation for the webinar, read Dr. Block's essay "The Decalogue in the Hebrew Scriptures" in The Decalogue Through the Centuries (WJK Press, 2012).
Join this intriguing conversation about the Decalogue and Christian ethics by registering below.