Wanted: Asia Regional Representative
The Society seeks a full-time Asia Regional Representative who will contribute to our local and global movement by partnering with Asian scholars to develop and implement strategies to mutually equip one another in academia for Christ's glory. View more details here.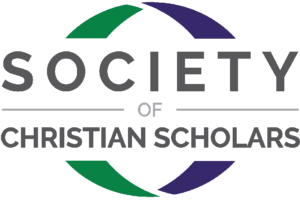 The Love Affair … and the Stalemate
 Peter was hurt because Jesus asked him the third time, "Do you love me?" He said, "Lord, you know all things; you know that I love you." Jesus said, "Feed my sheep." –John 21:17
A certain gentleman of great fortune was in love with a young girl. She was just as deeply in love with him. Their affair was well known and celebrated around the world. He took her to the world's best resorts and on boat rides and gave her numerous gifts. When she was sick or troubled, he was always by his side. Of course, she was so proud of him and boasted of his generosity. She told the world how he sacrificed for her and gave her all she wanted. She composed wonderful songs and poems of praise for her wonderful lover.
Her lover wanted her to inherit his fortune, represent him in his business, sign her signature on business documents and build a befitting legacy for posterity. But she couldn't legally do any of these things because they were not married. Marriage would have been the logical next step, but the young girl did not want to get married. She was afraid that marriage would mean losing her freedom and her choices. She was satisfied with the dinners and the boat trips. They were having a great time. Why add the deeper commitment of marriage, which involved taking serious decisions, raising children and all the work of building a family? Therefore, there was a stalemate. The relationship was not growing because she did not want to take the next step.
Think of the gentleman of great fortune as our Lord Jesus Christ. The young girl represents you and me. We have such a great love affair with our Lord. He has sacrificed his own life for us and paid the price for all our sins. We live daily by grace, but we are reluctant to take the next step. Of course, we sing beautiful hymns in church every Sunday and praise him to the high heavens. But not all of us would like to take the step of partnering with him to do the business of raising his children and building his kingdom. Participating actively in the activities of the Society of Christian Scholars; getting involved in equipping colleagues, mentoring students and collaborating with other scholars to develop the Christian worldview? That sounds like work. In short, we are satisfied with grace and not the work! Therefore, there is a stalemate in our love affair with Christ. If only we could take a step closer.
Yes, we are saved by grace; but there is work to do. "Do you love me? … Feed my sheep."
Prof. Osam Temple
Chair of Society Executive Committee
The Society Makes History in Nigeria!
The Society of Christian Scholars held its first National Conference at the University of Calabar, Nigeria, on 7–10 April 2021. Before the conference began, the Society's National Executive Committee for Nigeria was warmly received by the university's Deputy Vice-Chancellor (Administration), Prof. Michael Okom, on behalf of Vice-Chancellor Prof Florence Obi. 
The Deputy Vice Chancellor receives the National
Executive Committee of the Society
The meeting of scholars from different universities in Nigeria was led by the newly elected national President, Prof. Tavershima Dzenda of the Ahmadu Bello University, Zaria. The location of the maiden national conference in Calabar was strategic and significant, as the event coincided with the celebration of 175 years of Christianity in Calabar. The city has a notorious history as one of the largest ports from which slaves were taken to the Americas and also for the killing of twins, but it also has a gracious reputation as one of the cradles of Christianity in West Africa. It was in Calabar that a young Scottish missionary, Mary Slessor, fought against the killing of twins, living and dying in the service of her Lord.
The theme of the conference was Integration of Faith and Scholarship. Highlights included the keynote address by the Chaplain of the University of Calabar Chapel of Redemption, Revd. Dr. Joseph L. Ushie, and paper presentations by Prof. Danny McCain, founder of Global Scholars (who was also the guest speaker for the 175th anniversary of the Presbyterian Church in Nigeria); Prof. Osam Temple, Executive Chair of the Society; and Prof. Francis Bisong, former Dean of the Postgraduate School, University of Calabar.

Through these notable presentations, the Calabar conference offered Nigerian Christian academics a unique opportunity to reflect on practical ways to approach their disciplines with the spectacles of their faith.
At the end of the conference, participants took a tour of the city of Calabar, guided by Dr. Alexander Timothy, President of the Society's University of Calabar branch. They visited the Old Residency Museum, which was the headquarters of the colonial government and the residence of the colonial Governor-General. The tour also took participants to the slave trade museum, where they learnt graphically about the gruesome experience of slaves from their capture to their journey across the Atlantic, and then to the point of auction and deployment in cotton plantations. At the end of the tour, participants relaxed at the Marina resort with fresh coconut juice.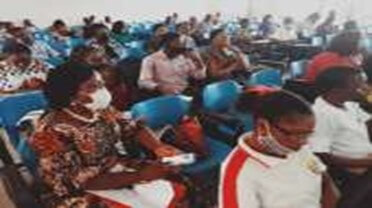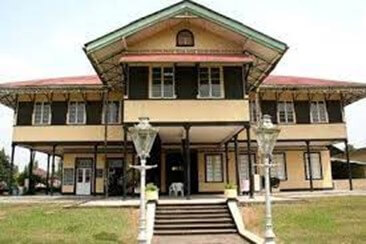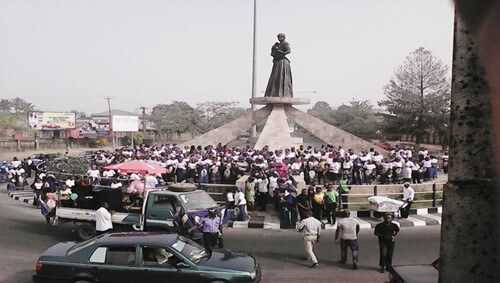 Society Updates and Opportunities
New Network of Scholars of Literature and Religion
A new network has formed to connect students and scholars working at the intersection of
literature and religion: the Scholars of Literature and Religion (SOLAR) Network.
SOLAR facilitates connections between students pursuing postgraduate work and potential
advisors or supervisors who work in their areas of study. Check it out today.
Team Ready to Develop Study Guides
The Society of Christian Scholars has brought together a diverse, interdisciplinary editorial team to develop a Study Guide Series that explores ideas, themes and practices related to what it means for Christian academics to have a missional and redemptive influence in the university. These guides, to be published in our Society Library beginning next year, will help to equip individuals or groups of Christian scholars to have a tangible effect on university life by reflecting on how to renew, reclaim and (re)create that which is true, good and beautiful. They will be organized around five broad themes: the integration of faith and scholarship, spiritual formation, interacting with cultures and society, vocational excellence, and relational and leader development.
Please pray for these team members over the coming months:
      1.   Amos Winarto (Indonesia), lecturer at Surabaya Pelita Harapan University with a specialty in philosophical and moral theology 
      2.   Rolex Cailing (Philippines), lecturer at Torch Trinity Graduate University with a specialty in biblical studies. 
      3.   Heather Peterson (USA), English and Literature Department Chair at the University of Northwestern-St. Paul with a specialty in                      linguistics. 
      4.   Josaphat Tam (Hong Kong), academic dean at Evangel Seminary and others with a specialty in theological studies (faith and                        science). 
      5.   Yumi Suzuki (USA), associate professor at Wichita State University with a specialty in criminal justice.
      6.   Sadrac Mesa (Costa Rica), professor at Escuela de Estudios Pastorales and others with a specialty in theological studies                                (integration). 
      7.   Olga Nakato (Uganda), director of the Institute for Faith, Learning, and Service at Uganda Christian University, with a specialty in                    business development, gender and social inclusion, and integration. 
       8.  Stephen Garrett (USA), Curriculum Vice President for Global Scholars with a specialty in theological and philosophical aesthetics.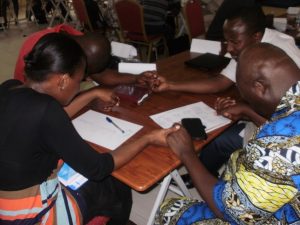 Did You Know…
… that the Society Library has over 700 resources curated by an international team of experts in the field and organized around five themes to equip you for missional and redemptive influence in your university? You could perhaps locate these resources on the internet if you searched long enough, but the Society Library curators bring them directly to you in one place. So check them out!
Looking for a Place of Service in the Society? 
Would you like to curate high-quality resources made available to Society members through the Library? We're looking for someone with expertise in education, pedagogy, and related disciplines who would fill the role of library curator, evaluating resources for the "Pursuing Vocational Excellence" section.
If you're interested, please send your CV to Dr. Stephen Garrett at sgarrett@SocietyofChristianScholars.org.
Reflecting Faith: Resources for Christians in the Academy
Are you seeking ways to deepen your own work or develop your faculty colleagues as Christian teachers and scholars?
Reflecting Faith is a new platform of short online faculty development courses sponsored by the de Vries Institute for Global Faculty Development at Calvin University (USA). The courses explore theological and practical issues related to the integration of Christian faith with the work of higher education. Courses typically take 6-8 hours to complete.
Three of these courses will be offered from July 26 to August 6 (registration deadline: July 6):
The World as God's Creation

Hospitality to the Stranger

Faith and Pedagogy
The registration form (here) includes details about the courses, as well as sign-up instructions. Be sure to identify the organization as the Society of Christian Scholars.
Generous financial aid is available if the fee is a barrier; please inquire. Direct all questions to Dr. Matt Lundberg, director of the de Vries Institute: MDL4@calvin.edu.
Top New Member Site Features
In last month's Addenda, we announced the launch of our new and improved Society member site. In that article we highlighted several new features of this "Member Site 2.0." This month, we mention another new feature that specifically relates to member interaction. More features will be described in upcoming months. 
Notifications
Member notifications have been updated. You are now able to split notifications into Friend Requests and Messages. Additionally, you can now receive email notifications from members who comment in a group that you're a part of and from members who mention you in a post or comment. Of course, you can always change how you receive notifications at Profile > About Me > Notifications. 
Third-Party Webinar: Whispers of Hope–Myanmar at War with Itself: Who Will Lead the Nation Back from the Brink?
Recent news from Myanmar is heartbreaking. It seemed that the country was inching towards a more democratic regime, but since February the full force of the military junta has cracked down again on defenceless protesters as well as within the education system, increasingly cutting students off from international discourse.
During this Third-Party Webinar hosted by the Christian Academic Network in the UK on Friday, 2 July 2021 at 1700 GMT/UTC, Prof. Chris Mabey will probe the pathology of Myanmar's army generals and will identify signs of hope for this war-torn land, including the role of university graduates. The event will begin with a message lasting 15 to 20 minutes, followed by interactive questions and answers.
Prof. Mabey is emeritus professor at Middlesex University Business School. A licensed psychologist, he has researched and written about leadership for a number of years. He has had a close association with Myanmar since marrying into a Burmese family in 1973. For the last decade, he and his wife have taught at a small Bible college on the edge of Yangon. His book on Myanmar, Whispers of Hope, is to be published by Penguin Random House in July.
Register below for an intriguing behind-the-scenes look at the crisis in Myanmar.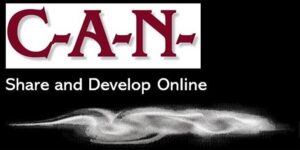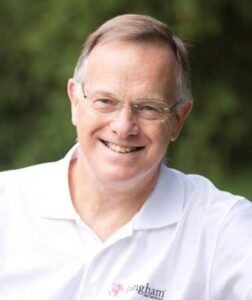 A Missional Hermeneutic of Scripture and the Impact of a Biblical Worldview on our Disciplines, by Christopher Wright
If the Bible is not just a book full of promises, doctrines or rules but is fundamentally the true story of the universe from creation to new creation, what difference does it make when we read the whole Bible as the great drama of the mission of God, centred on Christ, for creation and for humanity?
And if that is the story we are living in as Christian believers, how should the worldview based on that narrative impact the range of academic disciplines we engage in–whether they are theological or so-called "secular"?
On Thursday, 15 July 2021 at 1400 GMT/UTC, Dr. Christopher Wright will facilitate a conversation on these questions by presenting how a missional hermeneutic of Scripture impacts various academic disciplines. His approach understands the entire Bible as generated by and all about God's mission. Thus, we need an interpretive perspective that is in tune with this great missional theme. We need to see the "big picture" of God's mission and how the familiar bits and pieces fit into the grand narrative of Scripture.
Dr. Wright is part of the Langham Partnership Global Leadership Team where he serves as the International Ministries Director. In this role, he presents and promotes Langham's vision and work around the world through his international travel and speaking and his writing ministry as a Christian scholar and author.
If you would like to prepare in advance for this webinar, read the introduction of Dr. Wright's book, The Mission of God: Unlocking the Bible's Grand Narrative (IVP Academic, 2006).
Registration link coming soon.