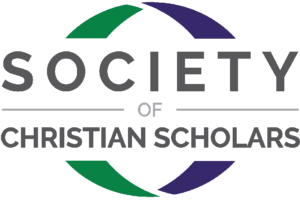 We're Still Listening: New and Improved Member Site!
Our Society member website is an important hub with many components—from a library to editing services to Webinars to Grants—designed to equip you to serve Christ in all aspects of academia. During the last two years, it has received more than 8,000 visits from 152 countries!
We have diligently sought your feedback and recommendations on how to improve the site, and at least 116 members have offered suggestions. We have now incorporated those ideas into our new and improved member site, which also contains an infrastructure to facilitate additional suggestions. Below are the exciting new features of Society Member Site 2.0! 

Membership directory and social networking
Member Suggestion: The Membership Directory is not very intuitively located. And it seems slow and clunky. 
Member Site 2.0: You can now access the Membership Directory from three locations throughout the member site: (1) home page under Community tab (be sure you're logged in), (2) main menu bar under the Community tab, and (3) left sidebar under "My Community." The new Members Directory also now has more robust search features. Using the search bar, you can search by name or member username, or, by clicking on the gear icon, you can search by various categories (e.g. academic discipline, university responsibility, region, gender) or any combination of these. Directly from the Members Directory, you can now look at any member's profile, add them as a friend, follow them, or message them.
Quick chat feature
Member Suggestion: There does not seem to be any built-in "internal communication system" for Society members. I think the addition of such a system could be important.
Member Site 2.0: Now you can send messages, images, and animated GIFs to another member or group through a quick chat feature. This is an optional feature, which you can always remove through your Profile Preferences (if you disable this feature, you will still receive messages, but they won't appear in a chat box). If you receive a message while offline, you can opt to receive notifications, based on your notification settings. You can also create messages on any page by clicking the envelope icon under your username on the left sidebar, which allows you to chat with members who are currently online.
We'll highlight more website improvements in next month's Addenda.
Library
Member Suggestion: The Library needs better and more efficient search features (fewer clicks, more search options, reduced icon usage, etc.) 
Member Site 2.0: We overhauled the functionality of our entire Library. You can still "Suggest a Resource," (and we very much appreciate suggestions), access a repository of resources that continues to expand monthly, or peruse our Library Holdings, Special Collections, and Quick Reference Guide. We have also added Book Reviews and Learning Management Systems (that is, open-source software to facilitate classroom management). And, we have streamlined the display and search capabilities of each of these resources.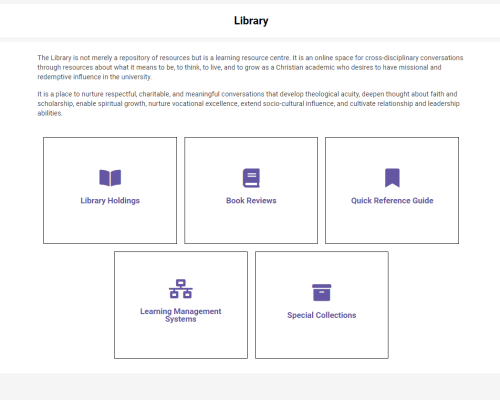 Keep The Feedback Coming
We would like to hear from you as you explore the updated member site. Are there broken links? Can certain features be more intuitive? What might we add to make it better? If you have ideas, then simply click on the green "Give us feedback!" button found on most pages. 
Society Elections
Earlier this year, Society administrators invited full members to nominate executive committee members for the 2021–2023 term. Thirteen members were nominated, and nine of them have accepted their nomination. Since our Society Governing Policies allow up to nine executive committee members, no elections are required this year. Next month we will introduce the new executive committee, whose terms will begin on 15 August 2021.   
Reflecting Faith: Resources for Christians in the Academy
Are you seeking ways to deepen your own work or develop your faculty colleagues as Christian teachers and scholars?
Reflecting Faith is a new platform of short online faculty development courses sponsored by the  Institute for Global Faculty Development at Calvin University (USA). The courses explore theological and practical issues related to the integration of Christian faith with the work of higher education. Courses typically take 6-8 hours to complete.
Three courses will be offered from July 26 to August 6 (registration deadline: July 6):
The World as God's Creation
Hospitality to the Stranger
Faith and Pedagogy
The includes details about the courses, as well as signup instructions. Be sure to identify your organization as the Society of Christian Scholars.
Generous financial aid is available if the fee is a barrier – please inquire. Direct all questions to Dr. Matt Lundberg, director of the de Vries Institute: MDL4@calvin.edu.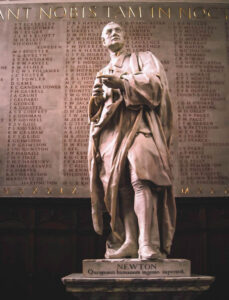 Call for Grant Proposals – Widening Horizons in Philosophical Theology
St. Andrews University, Scotland
Interactions between Christian thinkers and European philosophy often have a critical focus, whether on the intellectual debt European philosophers owe to the Christian tradition or on the ways in which secular philosophers critique classical theological accounts of ultimate reality. Widening Horizons in Philosophical Theology focuses on the joint potential of theology and European philosophy for discovery and growth, using the intellectual resources continental philosophy makes available to open new horizons in philosophical theology.
Widening Horizons is offering twelve grants for research projects that advance this constructive aim, which is laid out in more detail in the vision statement Widening Horizons in Philosophical Theology: A Vision.  Please read this document carefully before applying. Call for proposals ends on 31 May 2021 at 1700 BST.
Addenda Required Starting in June
When membership renewals begin on June 1, receiving the Addenda (our Society newsletter) will be required for all Society members.* The Society's executive committee is taking this step because we communicate important membership information through the Addenda.
*Not applicable to members who live in secure countries.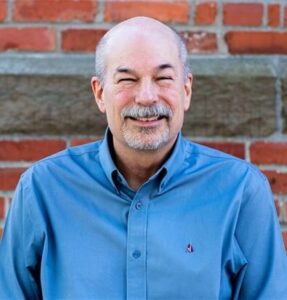 The marketplace is often associated with unethical conduct. As believers, we aspire not only to avoid moral failure but to be light and salt in every area of our lives.
On Thursday, 20 May 2021 at 1400 GMT/UTC, Alec Hill, JD (University of Washington, USA), president emeritus of InterVarsity Christian Fellowship and former dean of the School of Business and Economics at Seattle Pacific University, will speak on the importance of Christian character in the marketplace, examining how Christian ethics (the study of human character) parallels theology (the study of God's character). Through this examination, three divine moral qualities stand out: holiness, justice and love. Since God always acts in a holy, just and loving manner, we should strive to imitate him. In other words, we should conduct ourselves with integrity, fairness and compassion.
Too often, Christians focus on one of these qualities at the expense of the others. Rather, like an optometrist, we should align all three lenses. If an action is loving but not holy, we should continue to look for another solution. If we are leaning toward a decision that is fair but heartless, our quest for a better balance should continue. The webinar will open with a case study involving a young professional torn between conflicting duties of serving her employer or loving her aging parents.
Join us for this intriguing webinar on navigating the business world with integrity, fairness and compassion by registering below.
An ancient Malawian proverb says, "A stranger comes with a sharp penknife," and this knife is used, at least in a Malawian sense, to help disentangle a community from problems that their own knives could not resolve. In short, the stranger comes with fresh eyes to see things that those on the inside of the community cannot see.
On Thursday, 17 June 2021 at 1400 UTC, Dr. Kwiyani will discuss this idea in the context of theological cross-pollination, or what it means for "strangers" in world Christianity to engage with one another in the knowledge that each one has a gift, usually hidden, that can meet them at their point of need. Towards the end of his presentation, Dr. Kwiyani will seek to extend the knife analogy, in conversation with the audience, and probe the implications for interdisciplinarity in God's multicultural kingdom.
Dr. Harvey Kwiyani serves as Lecturer in African Christianity and Theology at Liverpool Hope University in the UK. The central idea of his presentation can be explored in greater detail in his book Multicultural Kingdom: Ethnic Diversity, Mission and the Church (SCM Press, 2020).
Don't miss this exciting webinar!