Executive Committee Nominations are closed.
Voting will take place in July 2023
Society Africa Inaugurates Executive Committee
The Society of Christian Scholars Africa region has inaugurated a new Executive Committee. At a ceremony held on Friday 31 March, 2023 at 12:00 GMT, Prof. Danny McCain led the 14-member committee in taking a pledge of office, after which all members present pledged their commitment to the purpose of the Society and their support of the new committee. Prof. McCain then gave a charge to the committee, emphasizing faithfulness over and above the desire for success. This was followed by a prayer of dedication by Prof. Ahmed Kora of École Supérieure Multinationale des Télécommunications (ESMT) in Senegal. 
In his reflections on the calling of the Christian scholar, Dr. Dotun Reju of Bakke Graduate University lamented the Christian emphasis on the church rather than the world. He emphasized the need for scholars to do their ministry in their workplace. 
Dr. Keith Campbell, Vice President of Program Development for Global Scholars, also participated in the event.
The 14 members, all of whom were elected to two-year terms, were assigned to the following roles: 
1.     Prof. Osam Temple – President (Nigeria)
2.     Prof. Jayne Mutiga – Vice President (Kenya)
3.     Dr. Abaydar Ketema – Director of Finance (Ethiopia)
4.     Mr. Abasiofon Timothy – Director of Social Media (Nigeria)
5.     Dr. Heather Beem – Secretary (Ghana)
6.     Dr. Stephen Songden – Director of Spiritual Formation (Nigeria)
7.     Mrs. Genevieve Guei – Coordinator, Francophone Africa (Côte d'Ivoire)
8.     Dr. Luka Dinshak – Director of Discipleship/Mentorship (Nigeria)
9.     Prof. Alexander Timothy – Director of Research and Publications (Nigeria) 
10.  Bishop (Dr.) Emily Onyango – Director of Conferences (Kenya)
11.  Dr. Jide Olaganju – Director of Growth and Expansion (Nigeria)
12.  Dr. Yacouba Kakale – Director of Translation Services (Niger)
13.  Mr. Andrew Mendy – President, Gambia/Assistant Secretary (The Gambia)
14.  Prof. Tavershima Dzenda – President (Nigeria)
Although the Society serves people on every continent, nowhere has its vision been more energetically embraced and carried forward than in Africa. We are excited to see what this strong, immensely gifted group of indigenous leaders will achieve in the next two years!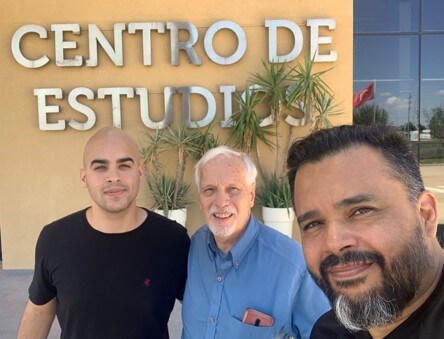 Planting Christian Academic Culture for Future Generations: A Testimony from Argentina
By Omar Montero
Society Regional Representative, Latin America
Iván Tomassini is a 25-year-old Argentinian who, by the grace of God, is becoming a brilliant undergraduate student in philosophy. Although his family and cultural context were not favorable for this to happen, he nevertheless received an academic call from the beginning of his studies.
I met Iván in a providential, implausible manner, He was searching for a support group of Christian academics at the beginning of his philosophy program when he found a video of my testimony on YouTube. I had created this video with Society volunteer and theologian Dr. Richard Smith about six years ago. Iván contacted me via Facebook and came to a meeting of our small discussion group at Richard's house. Since then, Iván has grown tremendously, both spiritually and intellectually. 
Richard managed to arrange financial support for Iván so that he could invest all of his time in study and finish his education on schedule. Amazingly, he did it! Iván will finish in record time, and with very high grades. This is quite unusual in Buenos Aires, considering the demands of the economy and the bureaucracy of public institutions in Argentina. For this reason, he has received offers from some of his best professors to study at the National University of Buenos Aires (one of the best schools in the region). 
Now, Iván knows very well what his goals are, as God enables him: to obtain a PhD in philosophy, to become a professor and researcher at our state university, to become influential in Latin American thought, and to contribute to the development of Christian academic culture in the region. He is convinced that Christian epistemology, which is his intellectual focus, is a powerful conceptual and practical tool to develop truly transformative social ideas. 
For approximately a year, Iván has been working as my partner and collaborator in the Society of Christian Scholars/Latin America Leadership Team and coordinating a movement of local emerging scholars. I, along with Richard, continue to mentor him. It is a great blessing to have Iván as a part of our strategic planning team for a Christian study center in Buenos Aires.
We are clearing a path here in Latin America for the next generation. It is hard work but very much needed in our region. Please pray that we can obtain the remaining funds for Iván's undergraduate work and then also for his PhD. Please pray also that his ministry will be effective and that our ministry in this region will bear fruit.
Reflection on My Interview with Indian Scholar Dr. Bonnie Miriam Jacob
I have often wondered what the focus should be for Christian scholars living in East Asia. For the past hundred years or so, the pattern of modernization in East Asia has been largely inseparable from European and American influence, whether in Japan, Korea, or China. As a result, some East Asian scholars have looked to Europe and America for direction in their intellectual development. This one-way pattern often influences theological reflection.
At present, Europe and America have the most extensive theological resources in the world; but the experiences, reflections, and theology developed by Christians in other parts of the world are equally important. Therefore, Christian scholars around the world should have a network of thinking that incorporates the understanding of theological and faith experiences from around the world. Christians in East Asia need to understand not only the West, but also Africa, Latin America and Asia; this multi-faceted understanding will enrich the thinking of Christian scholars.
Last month, in a webinar, Dr. Bonnie Miriam Jacob, a researcher at the Theological Research and Communication Institute (TRACI) in India, introduced the current state of public theology in India to a group of Chinese Christian scholars. To the surprise of the Chinese Christians, the topic of public theology in India is very different from that in Europe and America, and some of the topics are similar to the situation in China. For example, in terms of social identity, both Chinese Christianity and Indian Christianity struggle with how to enter the public sphere. Therefore, hearing about Dr. Jacob's Indian experience proved helpful to Chinese Christians. Since India is a multi-religious society in which Christians are a relatively small group, her lecture served as a helpful reference for Chinese Christianity, which also functions as a minority sub-culture.
As the Society's Asia representative, my vision is that Asian Christian scholars would consider multiple sources to learn from and contribute to instead of focusing on one place (the West, their own context, or otherwise). Rather than use only one source, they can benefit greatly by having multiple Christian contexts throughout the world from which to glean knowledge and wisdom Christian Scholars really need a broad web of global connections.
Nigeria prepares for Second Society of Christian Scholars National Conference
The Society's Nigeria chapter is preparing for its second national conference on 1-4 June 2023. The Nigeria chapter was established in 2020; its President is Professor Tavershima Dzenda of the Ahmadu Bello University, Zaria. The chapter had its first national conference at the University of Calabar in 2021, with 80 scholars from different Nigerian universities in attendance. 
The theme of this year's conference is Rediscovering God's Truth in Our Disciplines. The conference will draw scholars from across Nigerian universities and other tertiary institutions, and it will provide avenues for interaction and opportunities for collaboration and networking with colleagues. The main objective of the conference is to provoke scholars to reflect on their calling and seek God's truth in their various academic disciplines. The venue for the conference is the third floor of the main library complex of the University of Jos. The city of Jos, located in central Nigeria, is famous for its moderate temperatures. 
Professor Danny McCain, founder of Global Scholars, will deliver the keynote address, and Professor Osam Temple, chair of the Society's Executive Committee, will present a reflection on The Calling of a Christian Scholar. Other presentations will include Bearing Witness for Christ in Academic Leadership by Prof. Andrew Haruna, formerly a university vice chancellor; Raising Disciples among Staff and Students by Prof. Teresa Nmadu, who has experience as a deputy vice chancellor; The Christian Scholar in Community Service by  Prof. Bala Dogo and Tapping into the Treasures of Knowledge and Wisdom of Christ by a former university librarian, Prof Stephen Akintunde. The conference will also include breakout sessions, testimonies, Q&A time, a general meeting, and a tour of the city.
Please pray for us as we look forward to a great conference in the first week of May in the city of Jos (known locally as "the home of peace and tourism,") and in the presence of the Lord.
By Dr. Stephen Songden
University of Jos
Chairman, Local Organising Committee
Upcoming Events and Updates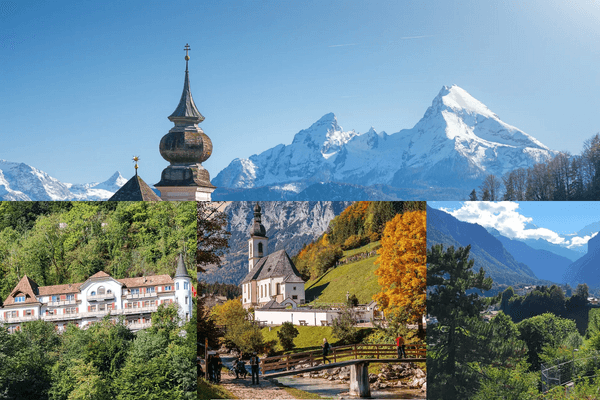 Conference: Academics in the Alps 2023
Dates: 28–31 August, 2023
Location: Credo House, Wilderswil, Switzerland
"There is not one square inch in the whole domain of our human existence over which Christ, who is Sovereign over all, does not cry, 'This is mine!'" —Abraham Kuyper
A Spiritual and Intellectual Retreat
As followers of Jesus who serve in the academy, it is our privilege and calling to declare Christ's lordship over every academic discipline and over all of life and learning.  This is our divine calling.
For years, professors and postgraduates have been requesting a Europe-wide gathering of academics that fits within Europe's academic schedule. It's finally happening, with co-sponsorship by The Leadership Anvil and Komensky Institute of Prague.
At the Academics in the Alps 2023 Conference, you will be equipped and empowered for your academic work and for the life of the mind.
You will connect with Christian academics representing a wide spectrum of disciplines from across Europe.

You will be encouraged, realizing you are not alone; there are many others faithfully serving Christ in higher education.

You will sharpen your Christian worldview and your apologetics skills.

You will find resources which will aid in your research and teaching.

You will hone your skills with workshops on best practices and spiritual development.

You will be equipped to face the challenges of isolation, hostility toward Christianity, secularism, discouragement, and temptation.

You will be inspired and prepared to launch an academic network in your city or nation.

Join us for this special time of spiritual and intellectual challenge and refreshment.
View Conference Details. Or for more information, contact the Society's Europe Regional Representative, Dr. Peter Cimala: pcimala@SocietyofChristianScholars.org
New Society Publication: The SOPHIA Study Guide Series
Issue 1 of this series, "The Biblical Story and the Stories of Academic Disciplines," is now available and is currently being translated into Chinese, French, and Spanish. Be sure to check it out on the Society's Curricula page, and listen for an upcoming webinar where several presenters will engage in discussion about the guide.
Bruce Barron, director of Editorial Services, will be on travel and unavailable on 7-31 July. Accordingly, he will not be responding to requests during that period. Any submissions received during those 25 days will be held for August. If you anticipate a need for Editorial Services before August, please plan ahead to ensure that your job can be completed by 6 July.

Publishing Opportunity!
The International Mediators Association (IMA) has a dual purpose to promote (1) the welfare of peace workers in all disciplines and sectors and (2) best practices in conflict scholarship and conflict resolution globally. To that end, IMA has launched an open-access, peer-reviewed quarterly journal, entitled the Journal of Conflict Studies (JOCS). The journal's vision is 'Understanding Conflict' with the mission of 'Promoting Conflict Studies' in accordance with the core value of 'Sharing Knowledge of Conflict and its Resolution'.

Society member Dr. Jide Olagunju is Editor-in-Chief of JOCS and invites articles and reviews on the study of conflict and its resolution from any discipline, language, or cultural context. If you would like to submit an article or serve as a peer-review editor, please contact Dr. Olagunju at olajideolagunju@gmail.com.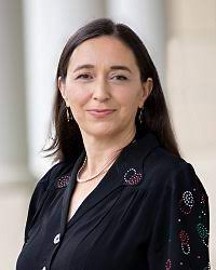 Rescheduled: Learning, Liberation, and Consolation by Zena Hitz – Thursday, 20 April 2023 at 1400 UTC
C. S. Lewis offers poignant observations in his essay 'Learning in War Time' about why learning under duress is of immense value, even indispensable. Human life has been and always will be under duress. If we pursued truth, goodness, and beauty only when times were pleasant or secure, then the search would never have begun in the first place.
On Thursday, 20 April 2023 at 1400 UTC, Prof Zena Hitz, tutor at St. John's College in Annapolis, MD and author of the book Lost in Thought: The Hidden Pleasures of an Intellectual Life, will discuss why we have many stories of people who turned to learning in times of great difficulty or systematic diminishment, such as prisoners or those living in poverty or under totalitarianism. In doing so, Prof Hitz maintains that learning is revealed as a source of dignity, which is the root of liberation (when liberation is possible) and consolation when it is not.
We hope you will be inspired, encouraged, and challenged in your academic vocation! Register today!
Immediately following the webinar, you will have the opportunity to connect and catch up with colleagues from around the world. Plan to stay on the call for another 30 minutes or so if possible.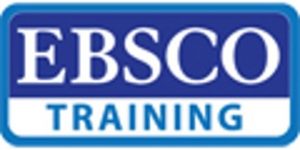 EBSCO Advanced Database Training: Part 1 
Thursday, 18 May 2023 at 1400 GMT/UTC
Would you like to enhance your research and teaching with the latest research? Are you needing access to research and scholarship but unsure of how to find resources efficiently?
On Thursday, 18 May 2023 at 1400 UTC, an EBSCO training professional with the requisite knowledge and expertise will conduct part 1 of Advanced EBSCO Database Training to help users make the best use of the Society's EBSCOhost databases, the most used reference resource around the world. These databases offer more than 300 full-text resources via the EBSCOhost interface.
The training will last about one hour and will include time for questions. The session is intended for those who would like to learn more about the advanced features on the EBSCOhost interface. It will cover the different search modes, how to refine results using limiters and filters, and other tools such as printing, emailing, saving, and citing results.
NB: Immediately following the webinar, you will have the opportunity to connect and catch up with colleagues from around the world. So plan to stay on the call for another 30 minutes or so if possible.
Note: Be sure to check the Webinars Page for third-party webinars that are often added with short notice and for updated presenters and topics that may be helpful in equipping you to bring the gospel to bear in your university context.