Society of Christian Scholars Library Reading Group

The main objective and focus of the Society Library Reading Group is to assist the Society in "equipping Christian academics to have a redemptive influence for Christ among their students, colleagues, institutions, and academic disciplines" within an informal but intellectually stimulating setting. The reading group was established in response to data gathered via a library survey conducted in 2021, which provided empirical data for the library development planning process. Responses to the survey indicated that the facilities for interaction and collaboration among Society members, were lacking, and so the Library team–led by Dr. Stephen Garrett, Curriculum Vice President of Global Scholars, and Dr. Marlene Hines, Society Librarian–decided to implement a reading club to address that gap in the Society's services.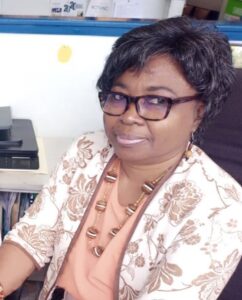 A second library survey was conducted earlier this year, as the initial promotional activity for the establishment of the Library Reading Group. The survey sought the input of potential participants in selecting the resource that would be the focus of the first meeting (from a list of resources identified by the library team) and also to determine the frequency of the meetings. The resource selected was "The Gospel and the Cultures" (Chapter 15 of The Gospel in a Pluralistic Society, by Lesslie Newbigin), and the responses also indicated a preference for bi-monthly meetings. Promotional notices were then placed in the August through October Addenda issues, inviting interested persons to read the selected resource and register for the first meeting of the Society Library Reading Group. 
The first meeting took place on October 21 with 10 participants plus Dr. Hines as facilitator and Dr. Garrett as host. The meeting began with an introduction of each participant and one participant shared with the group that she was a new member and was directed to join this group in order to address her need to learn more about being a Christian in academia and missions within the context of higher education institutions. The participants came from Africa, Europe, the USA, Asia, and the Caribbean, representing the Society's global reach.
The discussion on the impact of cultural norms, values and traditions on the interpretation and practice of Christian doctrine and biblical teachings as they relate to the cultural pluralism of higher education institutions was quite open, intense, stimulating, and thought-provoking. The session was scheduled for one hour but actually lasted for about 80 minutes! 
An online Library Reading Group was also established on the Society's member site to facilitate follow-up discussions and communication among members, both after meetings and in preparation for subsequent sessions. 
The next meeting of the Society Library Reading Group is scheduled for Friday, 2 December at 1400 UTC. (Check www.worldtimebuddy.com for your local time). 
In this second meeting, we plan to complete our discussion of "The Gospel and the Cultures" and, if time permits, move on to Newbigin's chapter 16, "Principalities, Powers, and People," which can be found here. 
Translation Employment Opportunity with 'Seed Company'
Seed Company's Residency is a three-year program to equip people to serve as Translation Consultants in the Bible translation movement. It focuses on giving people practical, hands-on experience in translation consulting by matching them with experienced mentors and involving them in several Bible translation projects. It also provides people with the opportunity to pursue additional academic training in Bible translation and translation consulting. Our first group of Residents starts in January 2023, so apply soon!
Explore Seed Company's residency program. Interested in translating? View this short video on Translating for Understanding.
EBSCO Databases Survey
The Society of Christian Scholars strives to offer EBSCO databases, which are subscription-based, that will enhance the research conducted by its members. To fulfill this purpose, we review the usage data on the EBSCO databases we currently offer and combine that data with the results of a survey to determine what to offer for the following calendar year. If you have not taken our survey yet, there is still time to give us your feedback.
Annual Global Scholars Grant is Open!
The Annual Global Scholars Grant (2023) is now open at our Member Site. The application can be submitted until 1 February 2023. The Grant Evaluation Committee will administer several grants between $500 and $2,000 USD! The purpose of these grants is to help Society members become better equipped to fulfill their calling in academia.
Calling All Authors! The Society is looking for interested authors who would like to write a 6,000- to 8,000-word study guide related to one of the following topics: (1) Integration of Faith and Scholarship, (2) Spiritual Formation, (3) Interacting with Cultures, (4) Pursuing Vocational Excellence, or (5) Relational and Leader Development. These study guides are designed to facilitate personal growth, for small-group conversations, or even as the basis for a workshop. They're oriented to Christian academics desiring to have redemptive influence among students, colleagues, and disciplines in pluralistic universities.

If you're interested in writing a study guide for the Society, contact Dr. Stephen Garrett (sgarrett@global-scholars.org) and he will provide you with the study guide prospectus and an author proposal guide. If the proposal is accepted by the editorial team, remuneration between $600 and $800 USD is available.
Call for Book Reviewers
If you would like to write a 1,000-word review on the following book, please contact Dr. Stephen Garrett at sgarrett@global-scholars.org for further details. Reviews will be highlighted and published in a special section of our Society member site.
Publishing Opportunities:
There are two opportunities to contribute to the Journal of Interdisciplinary Studies: An International Journal of Interdisciplinary and Interfaith Dialogue (JIS):
(1) JIS Vol. 35 (2023) on "The American Century and Its Challenges: U.S. Russia, People's Republic of China." Call for papers at  https://www.jis3.org/callforpapers2023.  Manuscript deadline: January 15,2023.
(2) JIS Symposium 2023 on: Culture and Its Discontents: From Selfies to Community," Hilton Pasadena, California, USA, 28–29 July 2023. 
Call for papers at https://www.jis3.org/symposium2023. Send 250-word abstracts by 1 March 2023 to info@jis3.org. Fully developed papers will be considered for publication in JIS Vol. 36 (2024).
Christianity in Africa: Trends, Perspectives, Issues and Lessons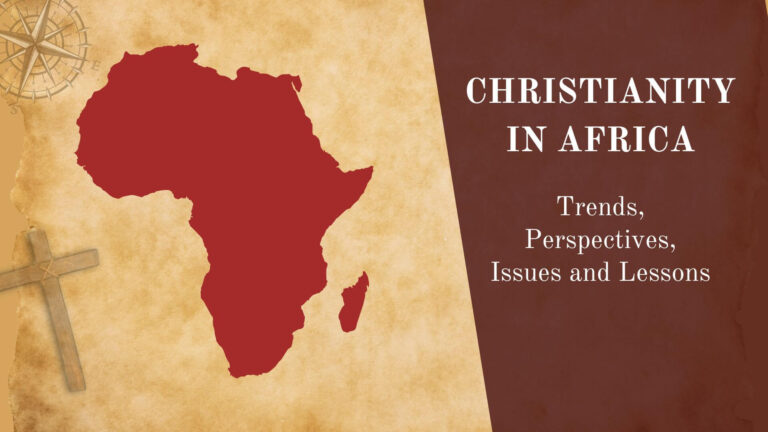 On Saturday (19 November), Prof. Osam Temple, Society Executive Chair, will give a lecture titled Christianity in Africa: Trends, Perspectives, Issues and Lessons to Chinese Christian Scholars, but is open to others interested in the topic.
Date: 19 November 2022 at 13:00 UTC
Beijing time: 9:00 pm (21:00)
US Eastern time: 8:00 am (8:00)
Dubai time: 5:00 pm (17:00)
London time: 1:00 pm (13:00)
(Check www.worldtimebuddy.com for your local time)
If you wish to attend the lecture, you may join by Zoom on 19 November at 13:00 UTC. Simply use the Zoom details below.
Follow this link and enter the Zoom ID and Passcode: https://zoom.us/join
Zoom ID: 8895170201
Passcode: 2022
Speaker: Prof. Osam Temple
Doctor of Philosophy, a former Professor of Philosophy at the American University of Nigeria. He is an important voice about ethics and faith issues in Africa.
Host: Dr. Jiadi Fan
 Ph.D. at University of Minnesota
Responder: Dr. Keith Campbell
Ph.D. (Southeastern Baptist Theological Seminary), former lecturer at a university in Shanghai and devoted to dialoguing about faith and culture.
Dr. Xiaopeng Ren
Doctor of Philosophy. History and Intellectual History Scholar
Translator: Minister Kim Zhao
Master of worship study in Calvin Seminary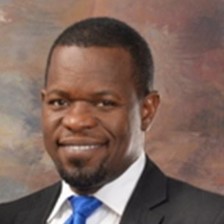 'He Leadeth Me': My Three Decades of Adventure in Conflict Resolution Scholarship by Olajide Olagunju – Thursday, 17 November 2022 at 1400 UTC
As a young lawyer thirty-three years ago, Dr. Olajide Olagunju endeavored to settle his cases amicably. He was not a Christian; indeed, at one point, he considered himself an atheist. Yet Dr. Olagunju is convinced now that even when he did not know God personally, God was still guiding him.
Twenty-six years ago, Dr. Olagunju gave his life to Jesus Christ. Through the work of the Holy Spirit, he grew more and more conscious of God's leadership in his life, becoming an internationally respected mediator. How did God produce this change in his life?
On Thursday, 17 November 2022 at 1400 UTC, Dr. Olagunju, adjunct professor of Organizational and Business Dispute Resolution at Bakke Graduate University, will discuss what God has taught him through developing the 'Seven Secrets of Effective Conflict Resolution'. Be sure to read the summary of his award winning e-book, How to Resolve a Conflict, as background for the conversation. We hope you will be able to join the conversation by registering below.
Immediately following the webinar, you will have the opportunity to connect and catch up with colleagues from around the world. So plan to stay on the call for another 30 minutes or so if possible.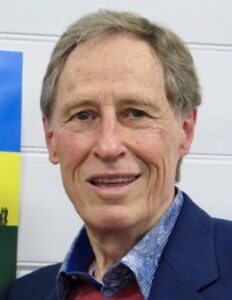 Tackling Trauma: Becoming Alive to Love by John Steward – Thursday, 15 December 2022 at 1400 UTC
The tragedy of the Rwandan genocide occurred nearly 30 years ago. The trauma from these horrifying events still reverberates into Rwandan society today. Yet, while much work is still needed, Rwandan efforts to bring healing show that when victims (and abusers) open their hearts to work towards a healthy emotional life, and cooperate with our God-given purpose, then a wholeness of living is possible.
On Thursday, 15 December 2022 at 1400 UTC, Dr. John Steward, who holds a PhD in soil science and post-graduate degrees in agriculture and divinity, will share his experience of healing from childhood trauma while facilitating recovery in Rwandans after the 1994 genocide. He believes that allowing African sisters and brothers to tell their story is a rare, inspiring and refreshing invitation for our lives. He maintains that these testimonies are the Rwandans' way of saying, 'You can recover from terrible times, with courage and the help of God's grace.' And he challenges us by asking, 'Are we open to receiving their gift?'
Toward that end, Dr. Steward will share several amazing stories from his recent book, From Genocide to Generosity, and will also discuss chapters from his two earlier works, Tackling Trauma and How Long, O Lord? that describe ways to address unhealed wounds and other practical insights for responding to trauma's challenges. Dr. Steward continues to follow the personal journeys of survivors and perpetrators in Rwanda.
Dr. Steward lectured in theology and rural development in Java, Indonesia for nine years, and then he spent 14 years training aid workers from 50 countries. Beginning in 1997, he mentored Rwandan peacemakers, compiling stories of Rwandans who have found hope and change through truth-telling and healing. Currently, John leads small groups through some of the approaches used in Rwanda.

Be sure to register for this challenging, inspiring, and hopeful webinar!
NB: Please be advised that some of the stories told might be difficult to hear and trigger previous traumatic experiences.
Immediately following the webinar, you will have the opportunity to connect and catch up with colleagues from around the world. So plan to stay on the call for another 30 minutes or so if possible.
Note: Be sure to explore the Society Webinars Page for upcoming webinars including third-party webinars that are often added with short notice and for updated presenters and topics that may be helpful in equipping you to bring the gospel to bear in your university context.