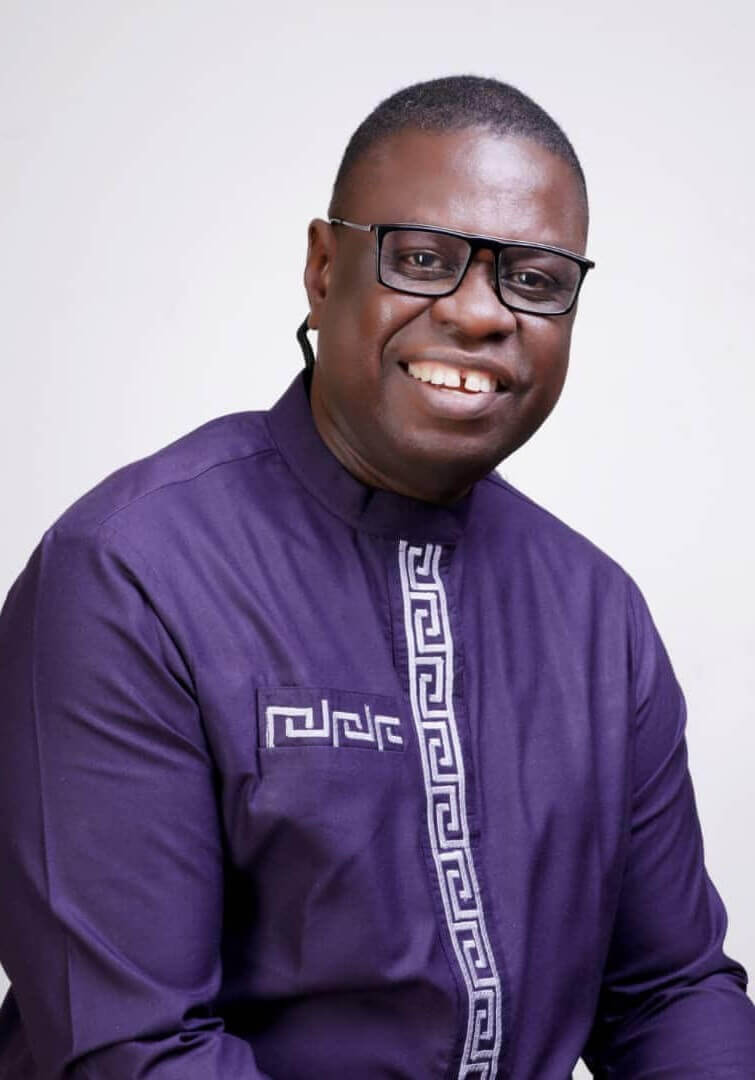 Society of Christian Scholars Africa Launches "Program 500" at Nairobi Conference

by Osam Temple, Regional Representative for Anglophone Africa (left)
The Second All-Africa Conference of the Society of Christian Scholars has come and gone, but the memories will linger for many years to come. The conference took place at Kenyatta University in Nairobi, Kenya, last month and attracted 52 scholars from 10 African countries. This was a follow-up from the First All-Africa Conference in The Gambia in July 2021, where Christian academics from both Anglophone and Francophone Africa gathered to reflect on their calling in their universities and plan an agenda for the future. The Nairobi conference went even further to deepen the conversation and culminated in an intensive one-week course named "Program 500".
Program 500
This is a strategic program of the Society of Christian Scholars – Africa designed to intentionally inject African Christian voices into the global cultural discourse. The program will train 500 scholars over five years to promote and propagate the Christian worldview. It will inspire scholars to interrogate the assumptions of their disciplines and separate God's truths from subtle distortions. This program was formally launched at the Nairobi conference. After the four-day conference at Kenyatta University, 20 scholars from 7 countries participated in the one-week Program 500 training session, which took place at the Bible Translation and Literacy Conference Center in Ruiru, Kenya.
The intensive course included five sections:
1. Spiritual formation
2. Integration of faith and scholarship
3. Understanding the African context and its challenges
4. Professional development
5. African Christian Authors Project (or "The Writing Clinic")
Program 500 Inductees – The pioneer class
Program 500 does not end with the one-week training. The entire program is expected to last for six months. During that period, scholars will form a learning and writing community that will study together and submit proposals using an e-learning platform currently being developed at our Society member site for that purpose.
The participants chanted, "500 in five years!" as they embraced their role in helping to mentor and develop 500 fully trained African Christian academics. In the next five years, we hope to flood the intellectual space with our literature, and to unashamedly defend and propagate the Christian worldview in the African context.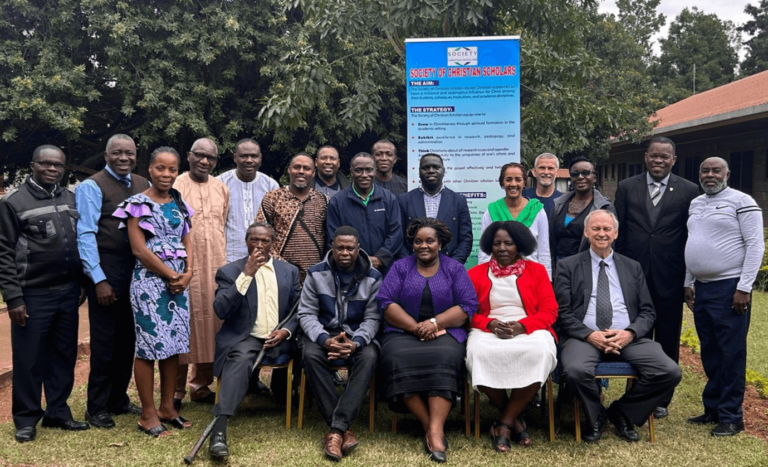 Highlights
·   We have developed an e-learning platform.
·   We inaugurated the Society of Christian Scholars – Kenya, with a local executive committee led by Prof. Paul Mbugua.
·   We also commissioned and sent out missional academics to eight countries:
o   Rwanda
o   Ethiopia
o   Uganda
o   Liberia
o   Congo
o   India
o  Oman
o   Cameroon
We hope that more branches of the Society will emerge in these and other countries in the next few years.
Sightseeing
Nairobi 2023 was not just an intellectual exercise. It was also a spiritual and cultural experience. We danced together, sang together, worshipped together and went out together to explore the treasures of the Rift Valley and Nairobi National Park.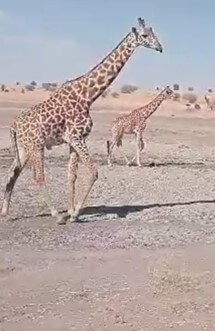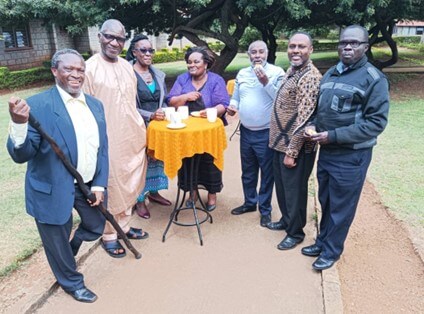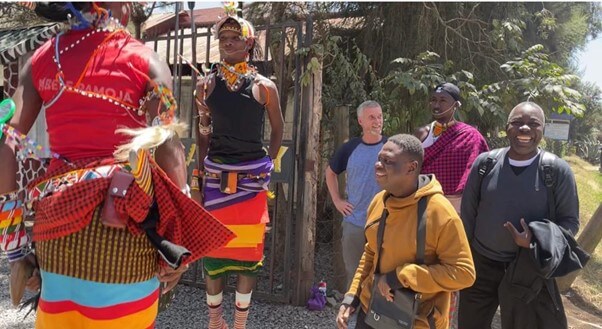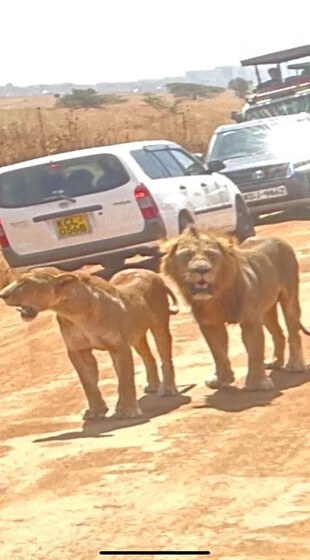 Looking into the future
To achieve the target of training 500 scholars in five years, we must organize at least three training sessions every year with an average enrollment of 35 scholars per class. By the end of 2028, we intend to have developed a community of 500 Christian academics who will defend and promote the Christian worldview all over the world.
Challenges
· The average cost of training each scholar is $1,000. This means that we will need at least $500,000 in the next five years. Raising this money will be a challenge, since the fundraising capacity of Society-Africa is still very low. But we are grateful to several anonymous donors for their generous support.
Prayers May the Lord bless this vision and expand our coast to his glory. Amen and Amen.
Society Editing for Scholars Worldwide 

Our Department of Editorial Services has been a benefit available to full members since the launch of the Society. Since then, we have serviced 171 papers and books in 55 disciplines from about 27 countries. We have helped these scholars publish in academic journals, get book proposals accepted, and eliminate non-native speakers' English imperfections.


Editorial Services offers two types of assistance: 
Substantive critique of the content of your paper by a reviewer who has knowledge of your field

Technical editing of your paper by an experienced academic editor
In addition to academic papers or abstracts, you are welcome to request editing of any English-language documents related to your academic work, such as outlines, articles for publications at your university, or administrative reports. We also edit grant proposals for full members who wish to apply for grants.
Give a Gift Membership
Many members have asked how they can best invite their friends and colleagues to join the Society. Some have even offered to pay for their colleagues' memberships. 
We are pleased to announce that we have now implemented an easy process to purchase memberships for your friends and colleagues! Our new Gift Membership page allows you to purchase up to 10 full memberships at one time for one year and will enable you to send an invitation to those colleagues directly from our member site! 
New Features with Society Zoom!
As the Society has grown, we've been asked several times for changes in how Zoom interacts with our member site. Finally, your requests have come to fruition! We've added several features by popular demand, plus others that we think will help you create meetings quickly and easily.
Meetings are now visible within your Profile.

A new layout for Meetings allows you to  view your whole list of upcoming and past meetings while also looking at the details of an individual meeting.

New members will no longer have a waiting period for their account to be set up with a Zoom license.

You can now create recurring meetings.

You can create meetings with personal meeting IDs.

Created meetings will still send notifications via email, but now they will also send notifications on the site as well. You can see them by clicking the bell icon next to your name at the top right.

You will now be able to see the whole meeting link so you can share it as needed instead of just a "Join" link.

Online group owners, or managers who are full members, can now create meetings for all other members of your online group (this does not require you to invite each member individually).
Reminder: Zoom video conferencing is available only to full members.
If you have any questions about our  new Zoom features, please let us know by clicking the "Contact Us" link on the bottom of any page.
INCHE Latin America Hosts 3 November Online Conference
El 3 de noviembre del presente año 2023 se realizará la Octava Consulta de INCHE Latinoamérica, en modalidad virtual con el tema general "Incidencia pública del protestantismo en clave global: Una mirada latinoamericana desde la educación superior". Los principales oradores invitados son el Dr. Rudolf von Sinner, de Brasil, en representación del Sur, y el Dr. David Koysis, de Canadá, en representación del Norte. Más información y el enlace de registro están disponible aquí.
English translation:  On 3 November 2023, the Eighth Consultation of INCHE Latin America will be held, in virtual format with the general theme "Public Incidence of Protestantism in a Global Key: A Latin American View from Higher Education". The main guest speakers are Dr. Rudolf von Sinner, from Brazil, representing the South, and Dr. David Koysis, from Canada, representing the North. More information and the registration link are available here.
Job Opportunity: Announcement from a New Engineering Institute
A new engineering institute in Central Asia will begin a master's degree program in robotics in fall 2024. We are seeking believing, qualified engineering faculty to join an innovative program aimed at Kingdom purposes and the development of the local, engineering infrastructure. Our initial announcement has attracted bright, talented students who are eager to learn. Instruction will be in English. We already have official government approval and excellent facilities. We are looking for additional faculty members to join our team. Interested parties may contact HR@caedmi.com.
The Pluralistic University and the Great Commission: 'How shall we sing the LORD's song in a foreign land?' (Psalm 137:4) by Oladotun Reju – Thursday, 21 September 2023 at 1400 UTC
We live in a world driven by ideologies and worldviews. Moreover, the proliferation of social media platforms has given every human being, regardless of age, social status, or educational qualifications, an outsized opportunity to express their opinions to the world. Amidst this morass of perspectives, truth is considered relative and a function of power; reality is virtual.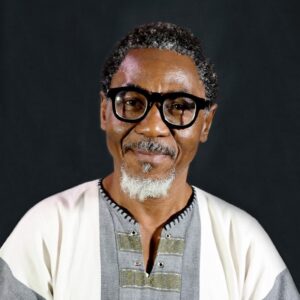 The university is in a unique socio-cultural position to influence these ideologies and debates, but towards what end? Will pluralistic universities stand up for truth or will they inculcate and propagate this virtual reality? How might Christian academics embedded in this environment respond?
The contemporary situation within pluralistic universities requires urgent, theologically informed, transformational intervention for a sustainable peace. If there has ever been a time when our world has needed cross-cultural peace negotiators called by God and who are fully aware of their assignment to engage divergent cultures with an accurate biblical and theological mindset, the time is now!
On Thursday, 21 September 2023 at 1400 UTC, Oladotun 'Dot' Reju, Founder and Chief Resource Person of the Center for Transformational Leadership, Jos City, Nigeria, and Global Representative and Professor of Transformational Leadership and Workplace Studies for Bakke Graduate University, will address these concerns and possible responses for Christian academics serving in pluralistic universities.
As part of the conversation, participants will be invited to reflectively consider what policies could be influentially incorporated into the governing structures of our institutions of higher learning. We will also consider biblical ideas that could be integrated into our curricula and that would foster the call of God in students' lives and help them pursue peace and reconciliation in various contexts. In the end, we hope to understand how to integrate our pursuit of intellectual excellence with the practice of our faith; and how to provide insights into navigating differing perspectives while also promoting understanding and unity within the pluralistic university context.
Please join us for this robust and challenging conversation. If you would like to read some of Reju's writings, consider his Musings: Reflections of a Burdened Soul or his resources on the International Theology of Work Grant Program.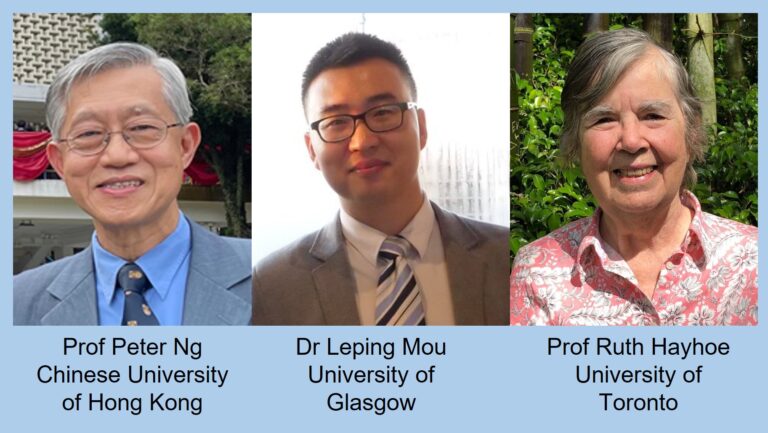 Liberal Arts and the Legacy of China's Christian Universities by Peter Ng, Leping Mou, and Ruth Hayhoe – Thursday, 19 October 2023 at 1400 UTC
The United Board for Christian Higher Education in Asia celebrated its centennial in 2022. Founded in 1922 to support 13 Christian universities in China, it has reached out to universities throughout Asia since 1952 with a special vision for whole-person education through the liberal arts.
In this presentation on Thursday, 19 October 2023 at 1400 UTC, Prof Peter Tze Ming Ng, Retired Professor of Religious Education at the Chinese University of Hong Kong, will highlight current research in China on the history of Christian higher education. Based on this research, he sees Christian higher education as a platform for intercultural encounters and as a means to develop new forms of liberal arts education activities, including multicultural and comparative religious studies and also new ways to integrate Chinese and Western cultures.
Dr Leping Mou, Assistant Professor at the University of Glasgow, will then present research on three current programs in the liberal arts that have inherited elements of this legacy. He will look at the distinctive ways in which they have developed in three different contexts. The three programs to be discussed are located at Yuanpei College of Peking University, Lingnan University in Hong Kong, and Tunghai University in Taiwan. Dr Mou will describe the features each one can bring to the task of nurturing global citizens with capabilities to meet the complex social challenges of the 21st century.
Finally, Prof Ruth Hayhoe, professor in the Department of Leadership, Higher and Adult Education in the Ontario Institute for Studies in Education at the University of Toronto, will discuss how this legacy demonstrates the ways in which Christian values have taken deep root in an Asian context and can serve to enrich educational thought globally.
In preparation for the webinar, consider reading the introduction to Liberal Arts and the Legacy of China's Christian Universities and register below for this behind-the-scenes analysis of Christian higher education in Asia.
Note: Be sure to check the Webinars Page for third-party webinars that are often added with short notice and for updated presenters and topics that may be helpful in equipping you to bring the gospel to bear in your university context.