New Study Guide Helping Scholars Worldwide and Now Available in French!
Last month, we announced that Issue 1 of the Society's new SOPHIA Study Guide Series, "The Biblical Story and the Stories of Academic Disciplines," is now available. We are excited to announce that it is now available in French!
Listen for an upcoming webinar where several presenters will engage in discussion about the guide.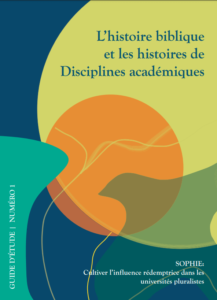 Book Review by Dr. Stephen Ney 
Jean-Marc Éla, La recherche africaine face au défi de l'excellence scientifique (Paris: L'harmattan, 2007). Translation: African Research and the Challenge of Scientific Excellence.
Prolific in both his fields of expertise, Cameroonian theologian and sociologist Jean-Marc Éla (1936-2008) did his first doctorate on the work of Martin Luther and his second on structural changes in the society of northern Cameroonian peasants. He wrote many books and I am currently reading as many as I can; I will gladly review a few more of them if readers are interested.
Éla spent fifteen years as a missionary priest among the Kirdis people in northern Cameroon (1970-1984), then ten years serving the urban poor and students in Yaoundé, before going into exile in Canada in 1995 when his life was threatened by the Biya regime. He had come to understand the glaring oppression experienced by the society to which he was called, and he spoke openly about it, for which he was considered a political threat. Yet his politics was the result of his theology, for Éla thought that understanding and speaking about God required understanding the women, men and societies to whom he was called to speak about God. In creation and in Christ, God became inseparable from humanity, which is why over the course of his life he both explained and demonstrated that theology is inseparable from the human sciences. It is also why he might be considered as the kind of intellectual the SCS prays and works to nurture. 
Jean-Marc Éla passed away in 2008 in Vancouver while I was doing my PhD there. I hadn't even heard of him at the time, but I wonder how my academic work and how my vocation might have turned out differently had I spent time with him in my formative years. Certainly I would have benefitted profoundly, for his life and writing take big steps in answering questions I started asking in those days, ones that I still ask: What does it mean to be a Christian in Africa today? How can Western scholars work on Africa and with Africans through partnerships that are just and fruitful? What is the value for Christians of the knowledge generated today in the humanities and social sciences, and how can it be integrated with Christian service and mission?
One of Ela's last books, La recherche africaine face au défi de l'excellence scientifique (African research and the challenge of scientific excellence), is a reflection from an African perspective on the global knowledge economy. His theological foundation is never explicit but always implicitly present, driving his concern for justice and truth. 
Africa produces very little knowledge of the sort that the world's universities value most highly, which is to say published research. By saying this, Éla is not saying that Africa has very little knowledge. First, there are traditional kinds of knowledge such as those held and developed in non-modern societies such as the Kurdis. Éla considers this knowledge valuable, but he does not observe that it is making an actual difference in Africa's development. Second, as the book explains carefully, the world's institutions and methods of producing and accrediting academic knowledge are currently very far from fair, because knowledge always has a particular perspective, emerging from its particular history and social context. Clearly Éla is influenced here by twentieth-century philosophy and cultural theory, though his approach owes no more to these sources than to his observations and his sufferings among the Kurdis people. It is also important to note that Éla's approach is rooted in Christian faith, since (as he explains in his theological writings) the work of knowing and explaining reality–particularly God, the ultimate reality–needs always to be done in response to local questions and conditions. 
Ironically, this means that the African research that is acknowledged and disseminated tends not to be useful to Africa (since it is the kind of research that pleases foreign institutions and deploys foreign methods) and that institutions in Africa rarely prioritize the production of useful knowledge that responds to local conditions and incorporates local traditions. That kind of knowledge, as Éla states, is a society's greatest treasure, and Africa has far too little of it. 
Though Éla gives ample reason to doubt that Africa's universities are generating knowledge as they should and could, he has faith in academic knowledge production institutions and methods. Thus he aims to help African universities become producers of more and better knowledge, which is why his work speaks directly into the work of our Society. His argument is as important for non-African as for African scholars, since intercultural knowledge benefits all recipients.
Il convient aujourd'hui de redécouvrir la dimension sociale et culturelle de la science. Elle nous oblige à questionner notre rapport au savoir en nous rappelant qu'aucune société n'incarne l'universel. La rationalité est un processus partagé. Elle s'exprime à travers des langages différents. (p. 147)
It is necessary today to rediscover the social and cultural dimension of scientific knowledge. It will force us to question our own relationship to knowledge by reminding us that no single society incarnates the universal. Rationality is a shared process. It is expressed in different languages.
Stephen Ney (PhD, UBC Vancouver, English) lives in Freetown, Sierra Leone. He works for the IFES Logos & Cosmos Initiative, training Christian scholars from across Africa and Latin America to bring their Christian thinking and living into dialogue with their studies. He also teaches academic argumentation and writing to PhD students at the University of Makeni (Sierra Leone).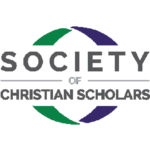 Elections Coming Soon!
Full members will vote on members of the next Society Executive Committee in July 2023. We will introduce in next month's Addenda the nominees for the next Executive Committee. For more information on the Executive Committee and nomination and voting procedures, see the Society's Governing Policies.  
Zoom Video conferencing
In June, Zoom will make changes to the way that we connect Zoom to our website. We are aware of this change and will put into place a solution Zoom has made to ensure our connection still functions. We have been testing this feature, but we know that this new solution comes with a few changes in configuration which may result in disruption to the Zoom video conferencing service when launched. Our hope is that there will not be a disruption to our Zoom video conferencing feature on the Society member site. However, if you experience any issues* with not being able to create Zoom meetings, please contact Society Support at it@societyofchristianscholars.org.
*Zoom video conferencing is available only to Full Members of the Society.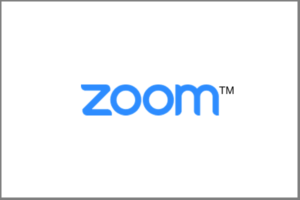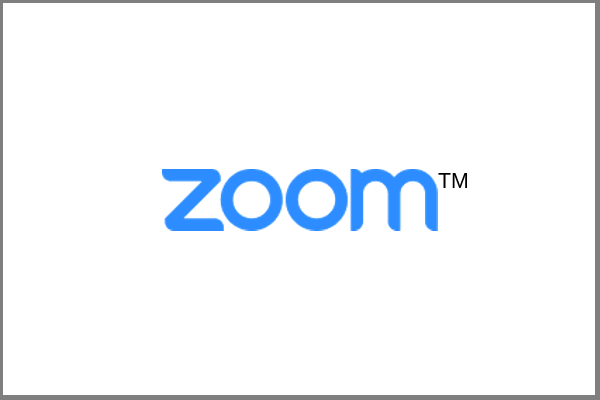 Bruce Barron, director of Editorial Services, will be on travel and unavailable on 7-31 July. Accordingly, he will not be responding to requests during that period. Any submissions received during those 25 days will be held for August. If you anticipate a need for Editorial Services before August, please plan ahead to ensure that your job can be completed by 6 July.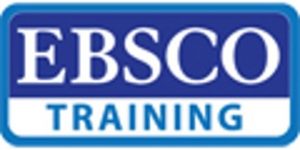 EBSCO Advanced Database Training: Part 1 
Thursday, 18 May 2023 at 1400 GMT/UTC
Would you like to enhance your research and teaching with the latest research? Are you needing access to research and scholarship but unsure of how to find resources efficiently?
On Thursday, 18 May 2023 at 1400 UTC, an EBSCO training professional with the requisite knowledge and expertise will conduct part 1 of Advanced EBSCO Database Training to help users make the best use of the Society's EBSCOhost databases, the most used reference resource around the world. These databases offer more than 300 full-text resources via the EBSCOhost interface.
The training will last about one hour and will include time for questions. The session is intended for those who would like to learn more about the advanced features on the EBSCOhost interface. It will cover the different search modes, how to refine results using limiters and filters, and other tools such as printing, emailing, saving, and citing results.
NB: Immediately following the webinar, you will have the opportunity to connect and catch up with colleagues from around the world. So plan to stay on the call for another 30 minutes or so if possible.
Oases of the Imagination and Being Human by Ted Turnau – Thursday, 15 June 2023 at 1400 UTC
What does the imagination have to do with being human? What does it mean to be made in the image of the Creator? Is the imagination an 'idol making faculty' designed for us to live in false realities of our own making? Or might the imagination have a more substantive role in figuring out 'the good life', or what it means to be human?
On Thursday, 15 June 2023 at 1400 UTC, Dr Ted Turnau, Chair of Journalism and Media Studies at the Anglo-American University in Prague, Czech Republic, will take a deep dive into what the imagination is, what it is for, and what it has to do with living a full human life.
Dr Turnau will argue that a life of faith depends on the imagination, or the 'eyes of the heart' (Eph. 1:18), being able to see and feel differently. Furthermore, we will explore the role of art and entertainment in the life of Christians as they seek to engage a post-Christian world. Dr Turnau maintains that if we wish to build bridges rather than reinforce the 'Christian bubble', we will learn how to plant 'oases of imagination', creative works that invite both Christians and non-Christians to have their imaginations refreshed, challenged, and renewed. Imagination is not a luxury, he argues, but an essential part of who we are and how we relate to the culture that surrounds us.
Set aside some time to engage in this important and often overlooked conversation on the importance and value of the human imagination by registering below.
Note: Be sure to check the Webinars Page for third-party webinars that are often added with short notice and for updated presenters and topics that may be helpful in equipping you to bring the gospel to bear in your university context.