Annual Global Scholars Grant Opens 1 November 2021
We are now accepting applications for this year's Annual Global Scholars Grant.  This year the Grant Evaluation Committee will administer several grants between $500 and $2,000 USD! The purpose of these grants is to provide funding to help Society members become better equipped to fulfill their calling in academia. Learn more about the Global Scholars Grant! 
Membership Certificates Now Available
Recent feedback informed Society administrators that members in some regions benefit from membership certificates. These are now available! View and print yours today
New Europe Associate Regional Representative
The Society welcomes Dr. Peter Cimala as our new Associate Europe Regional Representative, serving with Dr. Martine Audéoud, Europe Regional Representative. Dr. Cimala, a native of the Czech Republic, earned a PhD in Biblical Theology (New Testament) at Charles University of Prague and has worked for many years as a research fellow at the Centre for Biblical Studies. Aside from his role as Associate Regional Representative, Dr. Cimala has served as General Secretary for the Comenius Institute of Prague since 201l. There, he leads a mentoring program that focuses on supporting Christian academics in the Czech Republic. Dr. Cimala also teaches part-time at the Evangelical Theological Seminary in Prague. He is an ordained pastor in the Free Evangelical Church and served in a local church until 2011. Cimala and his wife live near Prague and have two children.
You can connect with Dr. Cimala at pcimala@SocietyofChristianScholars.org.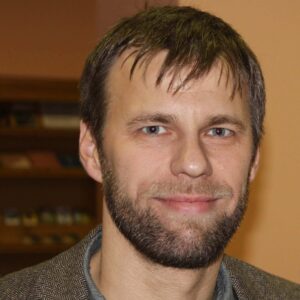 Meet a Society Partner: Crossworld
Crossworld, a partner since the Society was established in 2019, is a formative community of disciple-makers from all professions bringing God's love to life in the world's least reached marketplaces. Crossword describes itself as follows:
A Formative Community
Our God-sized mission takes a team spirit of caring for one another. We shape each other and make each other better disciples and better disciple-makers.
 
Disciple-Makers
We're not the religious elite. We simply live and love like Jesus and help others to do the same. Wherever our lives happen, we love people and share God's transforming truth.
Serving in All Professions
Our diverse skills and occupations give us influence across all industries and spheres of society. But in one area we're the same: mission. Our gospel-centered mindset is the same in every setting, every day of the week.
Serving in Least Reached Marketplaces
Most of the billions of unreached people live in bustling cities where great need and great opportunity await. Wherever people have the fewest opportunities to experience Jesus, that's where we want to be.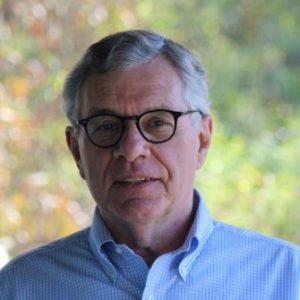 Following in their Footsteps
A Resource by Terry Halliday from our Society Library
What lessons might we learn from the autobiography of a Christian professor? The short answer is: many lessons! Just as the Corinthians were to imitate Paul as Paul imitated Christ (1 Cor 11:1), scholars today should imitate faithful professors. 
In a 23-minute video, Society member Prof. Terry Halliday (New Zealand) offers an insightful "Academic and Spiritual Biography." This reflection on a senior sociologist's life story, from the perspective of a faith journey, begins in New Zealand, follows him through graduate student life at the University of Chicago, and reflects on the challenges and joys of life.     
If resources such as Prof. Halliday's video encourage and challenge you spiritually, then you'll want to explore the 'Growing Spiritually' section of the Society Library, which offers resources on biblical foundations for growing spiritually, the spiritual journey, spirituality and teaching, research and administration, places for spiritual retreats, and the like. Check out these resources and more for your edification or small group discussion!
Society Updates and Opportunities
Call for Book Reviewers: If you would like to write a 1000-word review on one of the following books, please contact Dr. Stephen Garrett (sgarrett@SocietyofChristianScholars.org) for further details. Reviews will be highlighted and published in a special section of our Society member site.
Looking for a Place of Service in the Society? 
Would you like to curate high-quality resources made available to Society members through the Library? We're looking for someone with expertise in systematic theology, philosophical theology or historical theology who would fill the role of library curator, evaluating resources for the 'Theology and the Academy' section. If you're interested, please send your CV to Dr. Stephen Garrett at sgarrett@SocietyofChristianScholars.org.
The Society Website will be undergoing maintenance on Monday, 18 October at 8:30 pm – 9:30 pm GMT. The Society will not be accessible during this maintenance, but should resume normal function afterwards.
Research Database Survey:
We need your input! Please take this short two-question survey to help us identify which EBSCO databases we should offer in the next calendar year: EBSCO Database Survey – 2021. Thank you!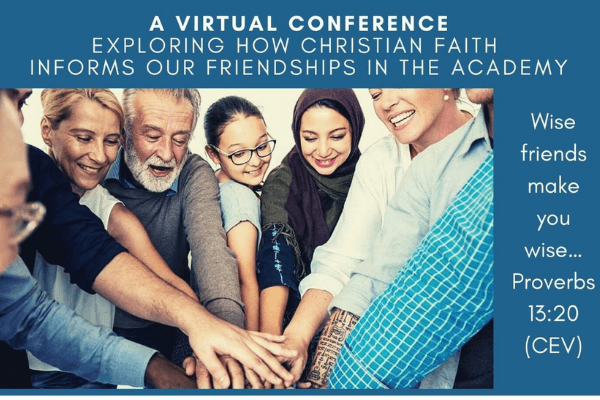 "Friendship That Makes a World of Difference"
Virtual Conference sponsored by The Society of Christian Scholars, InterVarsity, and Global Scholars Canada
Dates: Friday, 22 October and Saturday, 23 October
Introduction:
Friendship is the kind of love that is close to the heart of the Christian faith: friendship with God, with our neighbours, and with all creatures great and small. Friendship as collegiality, community, partnership, and fellowship are also vital to flourishing as a scholar in the academy, something made starkly clear during the months of social isolation during the pandemic. We want to reflect together: as persons dedicated to the mission of the university and the mission of God's kingdom in Jesus Christ, how does the culture of the public academy help and hinder the friendships that God intends for human life? How might the practises of faithful friendship inform how we do scholarship, participate in departments and guilds, and minister through Christian networks near and far?
Goals of conference: 
To equip students, faculty, ministry persons on campus to cultivate their learning, scholarship, and service by nurturing collegiality, collaboration, and community in our pluralistic and often competitive academic setting. To be part of building a network of Christians on campuses across Canada – be they students, faculty, ministry persons, campus employees—especially in these times of social isolation, towards the goal of being salt and light on our respective campuses and so contribute to advancing the mission of the university (to educate future leaders and to produce research and service that leads to the common good, locally and globally).
View conference schedule
"Building Community in Fractured Societies: Challenges for Christians in Higher Education"
The International Network for Christian Higher Education (INCHE), a Society partner, will host a conference on 6–8 April 2022 in Budapest that aims to bridge gaps between Christians working and studying in the different fragments of European society. Discussions will offer insights into different levels of our roles as Christians in this fragmented situation and find ways to think about and work together in community building. Only by building new communities and rebuilding old ones can we restore and strengthen the network of European Christianity. Registration is open now.
Learn more at https://inche.one/inche-europe-conference-conference and register below.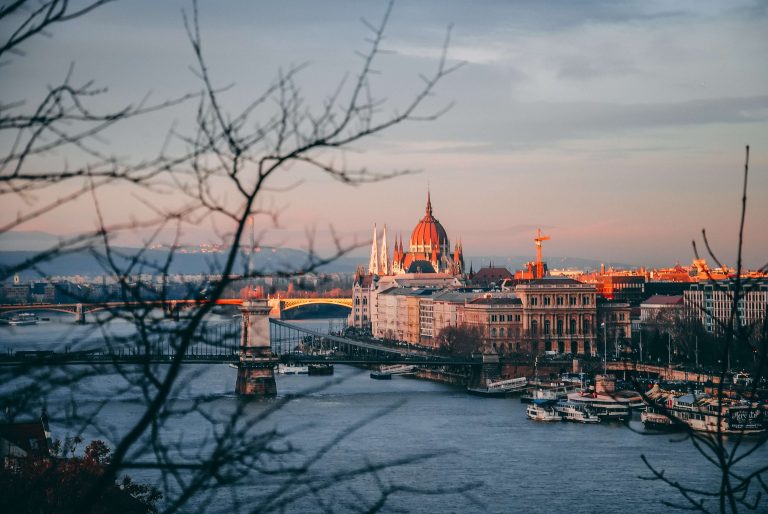 Our Europe Regional Representatives, Drs. Martine Audéoud and Peter Cimala, are planning events for Society of Christian Scholars members that coincide with this conference. You will hear more about these plans in the months ahead.
The Decalogue as a Bill of Rights: A Plea for a Covenantal Ethic by Daniel Block
For Christians worldwide, the Decalogue is probably the best-known text in the First Testament. Many of us memorized it as a child, and theologians often declare that although the other law codes in the Pentateuch have no bearing on Christians, the Ten Commandments function as a universal moral or natural law, uniquely binding on us as it circumscribes a way of life.
In view of the literary shape of the document and its ancient Near Eastern context, some might argue that the Decalogue is the world's first publicly promulgated "Bill of Rights". However, unlike modern bills of rights, rather than guaranteeing the rights of the people addressed, the Decalogue seeks to rein in their propensity to abuse their authority and trample on the rights of those in their household and neighborhood.
In light of Jesus' interpretation of the Decalogue and all other laws in Israel's legal canons by his declaration that "You shall demonstrate love for YHWH your God and for your neighbor as you do for yourself," what might be the covenantal significance of the Decalogue and its implications for Christian living? What might be the implications for people of other faith traditions?
On Thursday, 20 October 2021 at 1400 UTC/GMT, Dr. Daniel Block, Gunther H. Knoedler Professor Emeritus of Old Testament at Wheaton College (USA), will explore the intricacies of the Decalogue in the Hebrew Scriptures as a "Bill of Rights" and its implications for academics serving in pluralistic universities.
In preparation for the webinar, read Dr. Block's essay "The Decalogue in the Hebrew Scriptures" in The Decalogue Through the Centuries (WJK Press, 2012).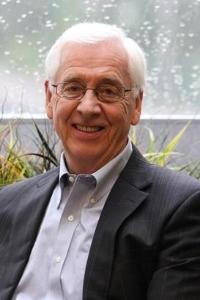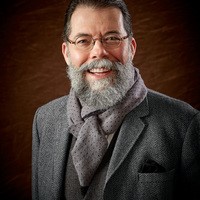 The True Nature of Freedom by David Koyzis
As evident in the contemporary protest movements in Hong Kong or Belarus, throughout history people have struggled for freedom. Inherent to these cries for freedom and resistance to oppression is, to some degree, an underlying suspicion of authority. What if, though, freedom is simply one more manifestation of authority?
On Thursday, 18 November 2021 at 1400 UTC/GMT, Dr David Koyzis, a Global Scholar with Global Scholars Canada who has a PhD in Governmental and International Studies from Notre Dame University (USA), will explore the nature of freedom and authority in light of the 'image of God' whereby authority is not to be identified with mere power nor played off against freedom, and is not a mere social construction, but rather is resident in an office given  by God himself at creation.
In preparation for the webinar, read the Introduction to Dr Koyzis' book, We Answer to Another (Pickwick Publications, 2014).
Take part in this important conversation about the true nature of freedom by registering below TODAY!