Membership Certificates Now Available!
Members are speaking, and we're listening. Recent feedback informed Society administrators that members in some regions benefit from membership certificates. Download your member certificate here.
Flooding the World's Marketplaces with Life
Crossworld, a partner of the Society of Christian Scholars, is a formative community for
disciple-makers from all professions. Crossworld workers use their skills in education,
healthcare, business, church ministry and more to invest in people and share God's truth.
Here's a story from disciple-maker Addison (name changed) about how her career allows her to impact people's lives.
I moved to Central Asia to write product documentation for a software company. If you've ever wondered who writes those "click here for help" messages on your computer, that's me!
How can this sort of job be part of God's mission? How can the technicalities of correcting grammar and producing HTML files make a difference for the kingdom?
Let me tell you about my team.
Among my coworkers, one is introverted, has social anxiety, and lives with her aging father.
Another is young, extroverted, and ambitious. Another is a wife and mother of two. With a little intentionality, we find common hobbies, learn about each other's interests, and share experiences. We talk about our families, stressors, and excitements.
Last week I had a call with one of these coworkers. She opened up about some challenges she's facing, and before hanging up, she thanked me for reaching out. She said she's observed, by how I carry myself at work, that I'm different and genuinely care for others. The conversation didn't go further than that yet, but I'm praying for the moment when I have an opportunity to share where that difference comes from.
In another conversation, a coworker said he's rethinking his career. For some time, he's
viewed this job as a stepping stone to higher career aspirations. But he said our work environment is like nothing he's experienced. He's never had a mentor who coached him and gave constructive feedback without condemning his mistakes.
It doesn't really matter what job we're doing. Building relationships is equally possible in the workplace as outside it. And, I'd argue, even a little easier. 
When I go to work, I aim for more than just excellence in the tasks at hand. I also aim to
transform our culture into a place where every voice is heard, there is empathy for personal and professional life alike, failures are opportunities to learn, and we all help each other.
Even in a career as un-relational as technical writing, there are real people dealing with real-life situations, longing to be noticed, cared for, and loved. No matter what our job, we as Christ-followers can make a difference by living and working in a way that honors God and His command to love people.
Though a better work environment isn't the goal, it's a step toward the kingdom. It reaches people where they are and helps them flourish. And it draws attention.
That's when we get to share the heart of our King, who wants this and so much more for His people.
Learn more about Crossworld and how you can benefit from joining this community at
crossworld.org/go/global-scholars.
Dr. Jean Bieri: From Electrons to the Cosmos
A fellow Society member and dear friend, Dr. Jean Bieri, died unexpectedly of natural causes, alone in his own apartment in Montreal, Quebec, on the weekend of 25 September 2021.
Jean had lived in Canada since 2011, teaching at École de Théologie Évangélique du Québec (ETEQ), which is affiliated with Laval University. He joined Global Scholars Canada, a Society partner, in 2019. Dr. Bieri held a PhD in condensed matter physics and was completing his second doctorate through the University of Geneva (this time in Old Testament, writing on Daniel 7) and preparing for an overseas placement.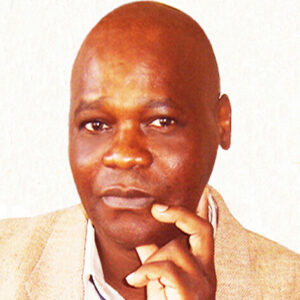 Jean was a quiet and thoughtful man who drank neither alcohol nor coffee. His big passion was travel, and he took price in being an "intercultural person." He was born in the Congo, grew up in France, and lived in South Africa, India, and many other places, including teaching at a seminary in Armenia.
         Jean was part of a church planting team. He served on various boards, including that of his church, and preached occasionally. He also served as the editor of Actualités bibliques, a magazine of the Canadian Bible Society.
         Recently, Dr. Bieri did some work in partnership with another Society member, Dr. Stephen Ney. Steve wrote that "the clarity of Dr. Bieri's thinking and the patience of his teaching are remarkable. His students express gratitude for the careful input he has given them. … He had no interest in being in the spotlight, but in spotlighting what is true. We will miss him greatly, and we have trouble imagining how we'll find anyone like him!"       
         Dr. Bieri's amazing life was characterized by regular times of prayer and meditating on the Bible, which gave him great comfort. He had a passion for sharing the Good News with others, and he confessed that this was a difficult task in secular Quebec. His spiritual gifts were teaching, preaching, wisdom and discernment, and he used them well. This is what he said of his own life:
My desire is to know Christ and thus live by his life as it flows in and through me. I can see daily that he is with me; he guides me and allows me to share his love and his life with people around me.
Jean's earthly life is now over, but we hold to the promise of a life yet to come, and of a great reunion of men and women from every nation, tribe, people and tongue. 
Dr. Peter Schuurman
Executive Director, Global Scholars Canada
Society Updates and Opportunities
Call for Book Reviewers: If you would like to write a 1000-word review on one of the following books, please contact Dr. Stephen Garrett (sgarrett@SocietyofChristianScholars.org) for further details. Reviews will be highlighted and published in a special section of our Society member site.
Looking for a Place in the Society to Serve? 
Would you like to curate high-quality resources made available to Society members through the Library? We're looking for someone with expertise in systematic theology, philosophical theology or historical theology who would fill the role of library curator, evaluating resources for the 'Theology and the Academy' section. If you're interested, please send your CV to Dr. Stephen Garrett at sgarrett@SocietyofChristianScholars.org.
Serving in Honor-Shame Cultures (Resources)
Universities often attract students and colleagues from cultures worldwide. Many of these students come from "honor-shame" cultures. If you need information on this type of culture, we recommend a valuable resource in our library, written by Anand Samuel (Saudi Arabia) and Aubrey Sequeira (South India) and titled "Nothing To Be Ashamed Of: Penal Substitutionary Atonement In Honor-Shame Cultures." 
In fact, our Society Library has scores of resources on "Interacting with Cultures and Society" that focus on understanding culture(s), how to engage different kinds of cultures, tips on cross-cultural practices, and crossing borders. Check out these resources and others for your edification or small group discussion!
Society Mentorship Gets a Makeover
Scholars grow as scholars with the aid of skilled, caring, visionary mentors. Are you a young scholar in need of a mentor, or a seasoned scholar willing to invest in the next generation of scholars? If so, we invite you to explore our recently updated Mentorship Program.  
The True Nature of Freedom by David Koyzis

As the contemporary protest movements in Hong Kong or Belarus remind us, throughout history people have struggled for freedom. Inherent in these cries for freedom and resistance to oppression is an underlying suspicion of authority. But what if freedom is simply one more manifestation of authority?
On Thursday, 18 November 2021 at 1400 UTC/GMT, Dr. David Koyzis, a Global Scholar with Global Scholars Canada, a Society Institutional Partner, who holds a PhD in Governmental and International Studies from Notre Dame University (USA), will explore the nature of freedom and authority in light of the image of God. He will argue that authority is not to be identified with mere power nor played off against freedom, and that is not a mere social construction but rather is resident in an office given by God himself at creation.
In preparation for the webinar, we encourage you to read the introduction to Dr Koyzis' book, We Answer to Another (Pickwick Publications, 2014).
Take part in this important conversation about the true nature of freedom by registering below TODAY!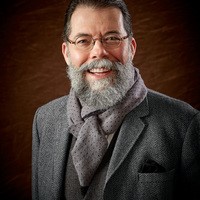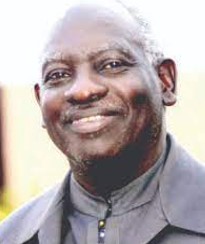 Engaging Religion and Worldviews in Africa by Yusufu Turaki

In a world of increasing globalization, we live amidst a clash of cultures, religions and worldviews, each battling for the human heart and mind.
On Thursday, 16 December 2021 at 1400 UTC/GMT, Rev. Prof. Yusufu Turaki, Professor of Theology and Social Ethics at Jos ECWA Theological Seminary (JETS), an evangelical seminary in Jos, Nigeria, will offer a theological framework for engaging in this clash of perspectives in Africa, where traditional African religions, colonialism and exposure to Christianity have each had a lasting impact on contemporary African worldviews.
Faith-Integrated Being, Knowing, and Doing by Sarinah Lo

Most studies of the integration of faith and learning focus on cognitive aspects and are conducted in North American contexts. In contrast, Dr. Sarinah Lo focuses her empirical research on the integration of faith and learning in a holistic manner that encompasses faith-integrated being, knowing, and doing, not just thinking. She studies Christian faculty in the context of Indonesian higher education contexts.
On Thursday, 20 January 2022 at 1400 UTC/GMT, Dr. Lo, Program Director for Graduate Education at BTS in Indonesia, who has spent 25 years in teaching and educational administration, will discuss the findings of her study of Christian faculty in Indonesia and their understanding of integrating faith into their various disciplines.
Dr. Lo concludes that Christian faculty members in Indonesia need to be equipped with biblical-theological and philosophical foundations, educational theories and practices, critical reflective practices, and a structure of support which includes personal growth, a community of believers and a community of academics. In preparation for the webinar, we encourage you to read the introduction to her book Faith-Integrated Being, Knowing, Doing (Langham, 2020) as well as her Special Book Feature by INCHE.
To become part of this insightful conversation, register below.